Check this out guys. We wanted to share this photo set of these busty trans girlfriends. Yep that is Nina StrongHold on the left and Naomi Chi on the right. Hard to believe they know each other. Hard to believe that you are looking at two trans girls with some of the prettiest tits on the planet. But one of the best things and you really need to believe this is that these busty trans girlfriends are girlfriends with benefits.
Trans Girlfriends with Benefits? WOW and Holy hell! Busty trans girlfriends are a draw of attention with just the idea. Now imagine these tow girls kissing. Or maybe playing with each others bit tits!! Well its about to happen and its all on video and in the photos. Something you really must see. Watching two girls kissing is hot. Watching two trans girls kissing is hotter because you can watch both of their cocks getting hard. You can also see them touching each others tits and then finally stroking each other. And just wait for the cock sucking. That is when things get really hot and out of control.
Click on the image below to check out more of this photo set. Then you can also watch the movie and all the others in Nina's private members area. She wants to share and you know you want to see. So click right now.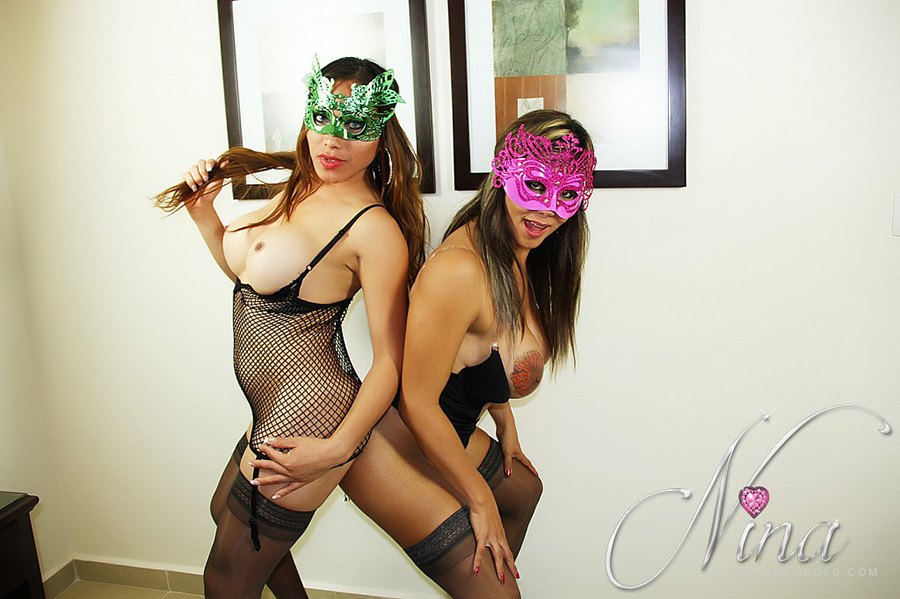 Do not forget that this set goes hardcore. Its hot!