Cosplay tranny! Gangster style! Well when it comes to wanting to have some fun and play dress up. In this case its called Cosplay tranny! We have Nina strongHold as a tranny gangster. Personally I find her more sexy than vicious! But she can feel free to try and beat me into submission with those tits and her cock. Yes guys her cock is small but she does not care. She is 100% passive and would rather you did not even pay attention to her penis. Nina tells us she can not wait to get rid of it. So if your looking for a trans girl to invest in and help out. Post a comment so we can get you connected with her to make a donation!
Check out the photo below and then go to her members area. You will also enjoy the videos as well.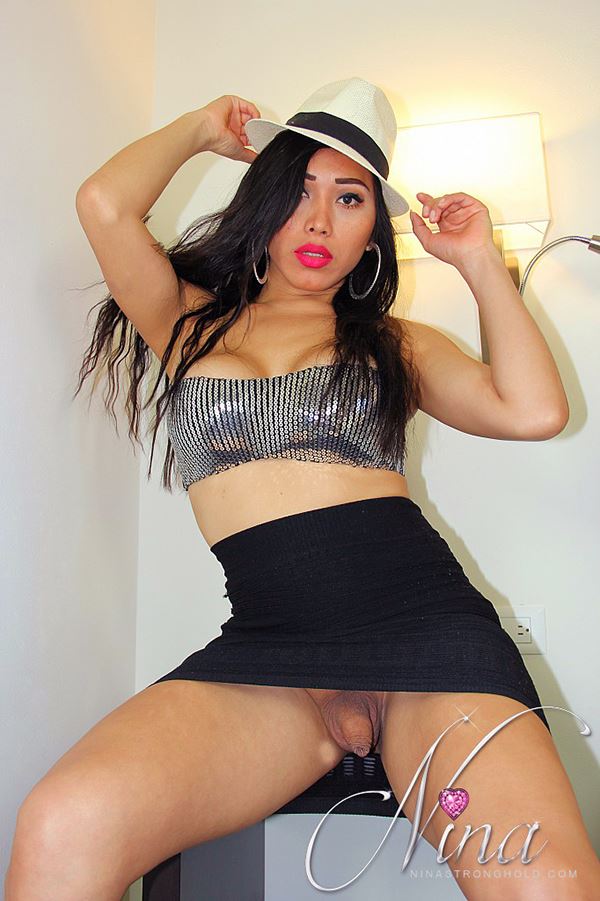 Everything in the members area is shot in Ultra HD and the videos are amazing. Nina wants you to say hi and rate and also comment often.
Join right now by clicking here!
Start now by clicking this link and enjoy more of this amazing tranny Babe Nina StrongHold. You know you want more!
Also click here to look around at other samples of Nina.