Halloween Tranny Witch!
Well guys its that time of year again but things will be a bit different. With the pandemic there wont be the same evening of trick or treating. Its sad because the kids love it and I really enjoy giving out candy to them. However I guess it can be a more intimate night for you and I.
I will accept one date for that night. If your interested let me know. We will go to an early dinner. Then go home and change into Halloween costumes. Like mine below!! Head out to a party for a few hours and dance and drink. Once we are both hot and ready for the night of fun we will return to your hotel and climb into the sheets naked. From there anything and everything will happen. It will be an enchanted night for both of us.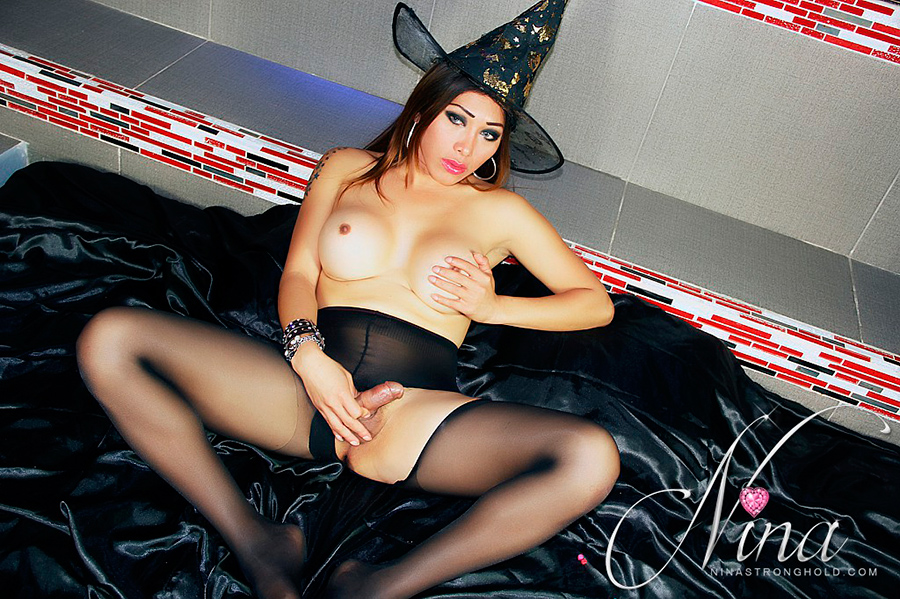 You can click on the image to see more of this set in my members area. It was fun to shoot and I made it for you to enjoy! Message me if you want that date.