Hey guys. I am back to share another photo set with you and really hope that you have been enjoying the ones I have. This is of me showing my long legs, heels and a good bit of cleavage. Honestly you should have seen the look on the drivers face when I got into the car dressed like this. Then getting out at the airport I think I caused another stir.
Honestly I love showing my long legs. Of course the best way to do that is to wear heels and shorts. Or usually heels and a skirt. But today I was flying so I had on shorts to better hide my tranny cock!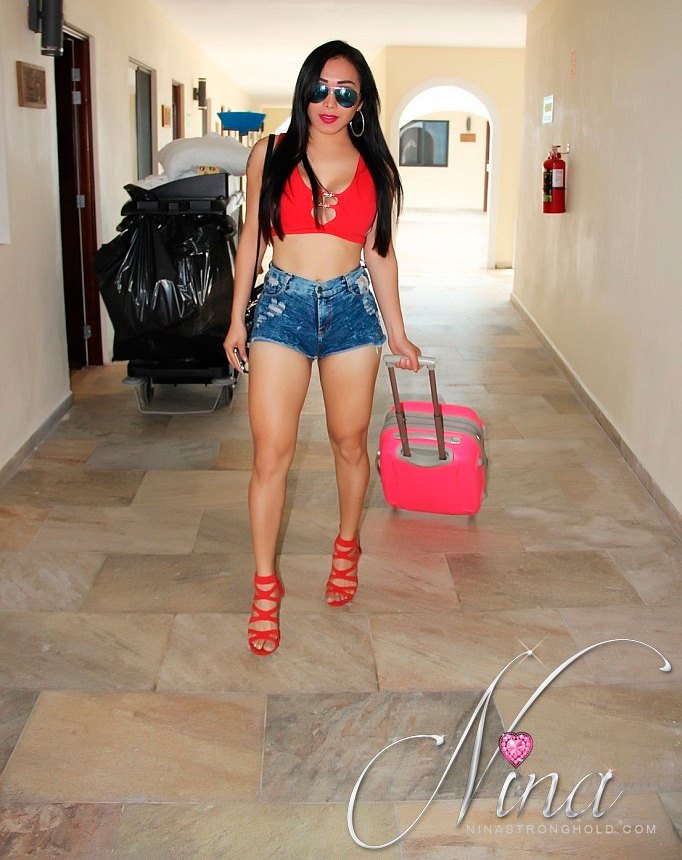 Yes those are my real legs. Yes I have long and muscular legs. All the better for a good fuck in bed. If you like what you see and I hope that you do, Click the image and join me right now to see more.