Nina StrongHolds Club dress! So sexy in a club dress! Take a look at the image below of Nina StrongHold. She loves sexy high heels and also club dresses that are short enough to show her ass and sometimes even her cock. That of course depends on weather or not she wears panties. And yes this really is a Nina StrongHolds Club dress that she wears. I know that sounds funny but its hers. She made it just for her body.
Have you seen Nina StrongHold before? She loves to go out dancing and meet men and have a good time. So if you see Nina StrongHolds club dress action say hi. She wants to chat and have fun.
For those of you who are already thinking about what Nina might look like under that dress. We do not blame you. And hell yes she looks smoking hot. So take her out dancing and dining and have a lot of wine. Then take her home and strip that dress off of her and you will be in aww looking at that body!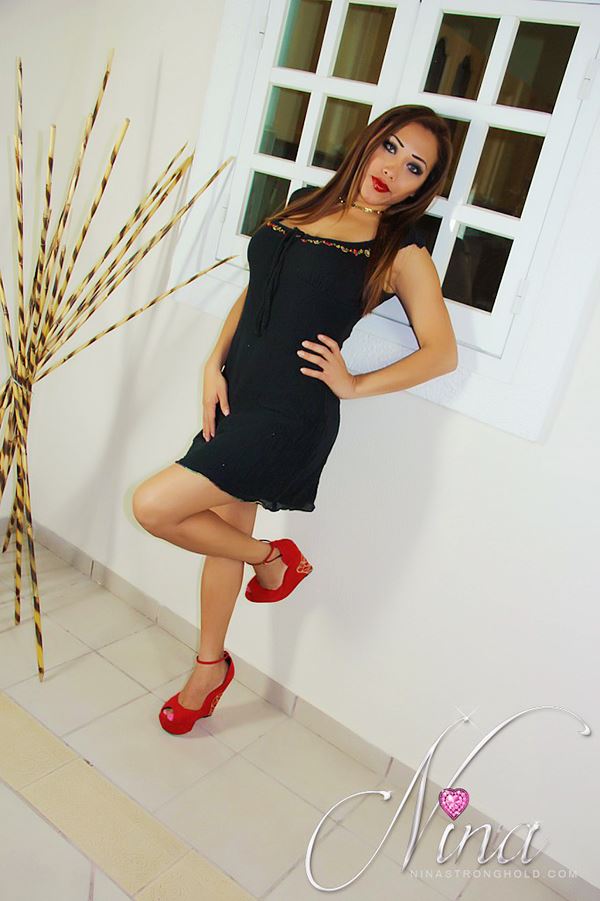 To check out the thousands of photos of Nina StrongHold in her members area, click here.
She also has hours of UltraHD Videos to watch.
Check out other hot posts here on the blog right now.