Today we want you guys to check out a hot shot of Ninas Trans girl cleavage!! Now we also want to mention that we have been asked why or if there is a difference in trans girl cleavage and GG girl cleavage. And the simple answer is yes and no! Hahah Yeah I know what your thinking. That is not a simple answer but it really is.
For the yes part about Ninas trans girl cleavage is that from her tits up she is 100% woman. And that is all that needs to be focused on. Her beautiful hair and eyes and sexy smile. The top of her swelling breasts as they escape from a low cut top. That of course is the beginning of the cleavage part. Then down between those big trans girl tits is the softest area for your fingers or your tongue and if your lucky, you cock.
The No part comes when you get a girl like Nina Stadning and naked. Because when you look down at that cleavage you can also see her beautiful cock.
Click on the image to see some of Ninas trans girl cleavage in sexy lingerie while laying on her bed!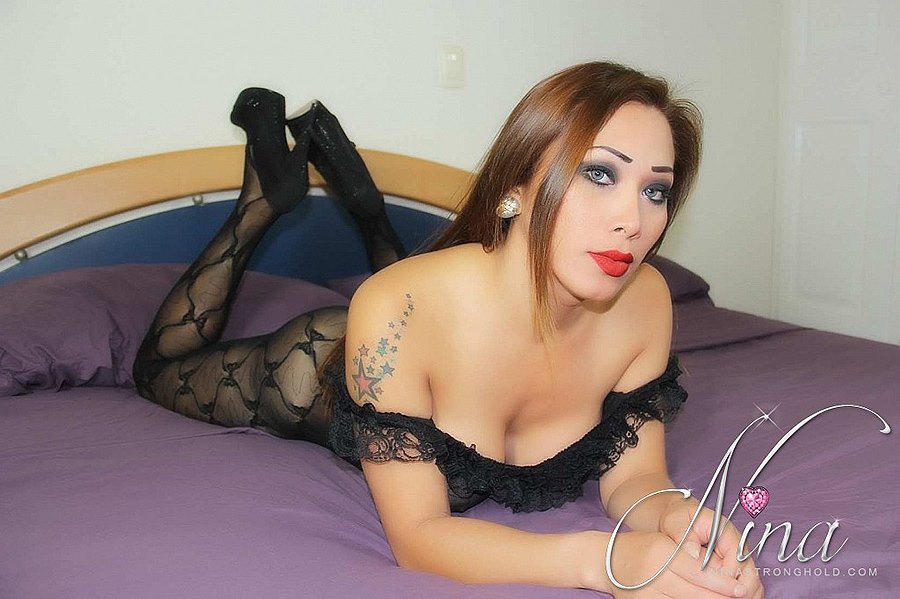 Do not miss out on seeing more of this. Your going to love this set and really want to drop your load on her tits.