Have you ever noticed that panties on trans girls are often different? Yeah they are because of the way they are made. Now we all know that Nina does not have a big cock. However she still often uses the same sort of panties. The panties on trans girls are made to hold their cock tucked back and keep it from getting lose while wearing jeans or shorts. Usually skirts as well.
Most girls like Nina can get away without wearing them. However when they wear jeans or Jeans shorts then the panties are a good option or they get their cock rubbed raw by the jeans.
Now for Nina StrongHold she loves to pose. So when we asked her to show off these type of panties she said sure and started getting naked for the camera. She had so much fun doing it that she did not think twice about the panties. Most of the girls will not share photos of them as the panties are a little rough.
So guys its decision time. Will you click and see more of Nina and see her naked? Or do you want to surf around more and look at the samples? We can tell you for sure the best thing to do is join Nina so that finding all the sets is easier. And its also much faster and better to enjoy. So click right now and get Nina Naked.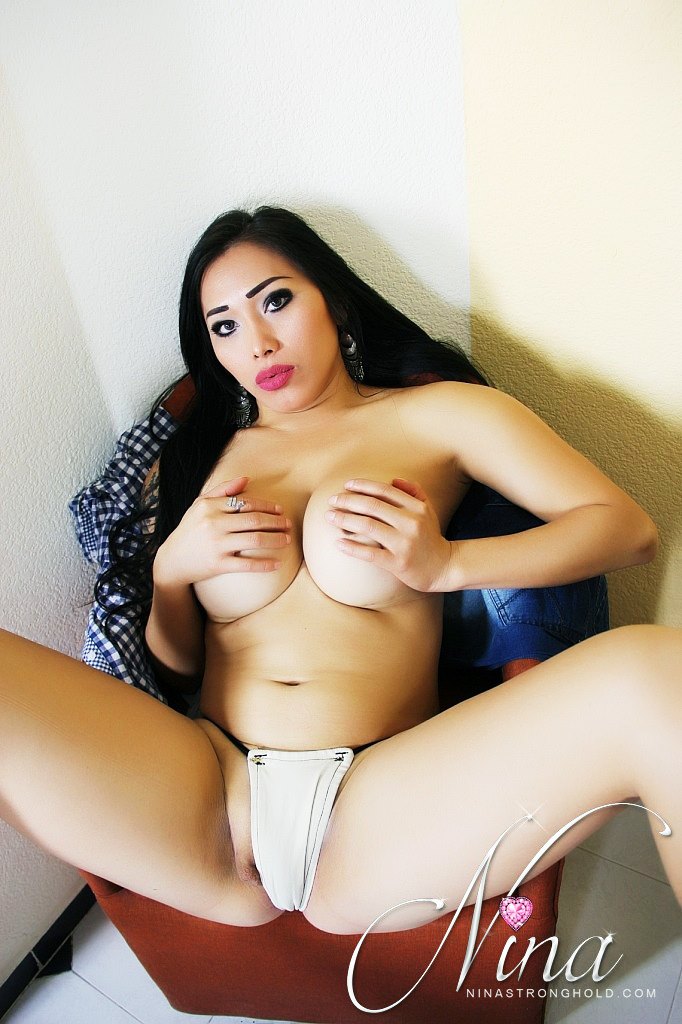 You can click the image above. Or you can also click on a text link. Either will take you to the join page of her website. Click right now!