Some men love pantyhose. Some men do not. Most girls love them because they do not need to wear panties. And that holds true for Nina as well. If you are a fan of Nina StrongHold then you have come to accept that she has a small cock. However her big ass, and big tits and the simple fact that she is passive. Makes up for that fact. Another hot thing is, that Nina loves to kiss, caress and suck cock. That means endless pleasure for you and all you need to do is take her out on a date.
Taking a look at the photo below and yes I realize its hard to get your eyes off of Ninas tits. However its worth it to look just a little bit south. To see that she has on pantyhose and that her cock is packed right there in front. Typically Nina does not like her cock touched. However she does if you can get her hot enough! That means lots of kissing, caressing and ass touching. Oh yeah and then she can do it to you as well. And if you really get her hot she might just fuck your ass also.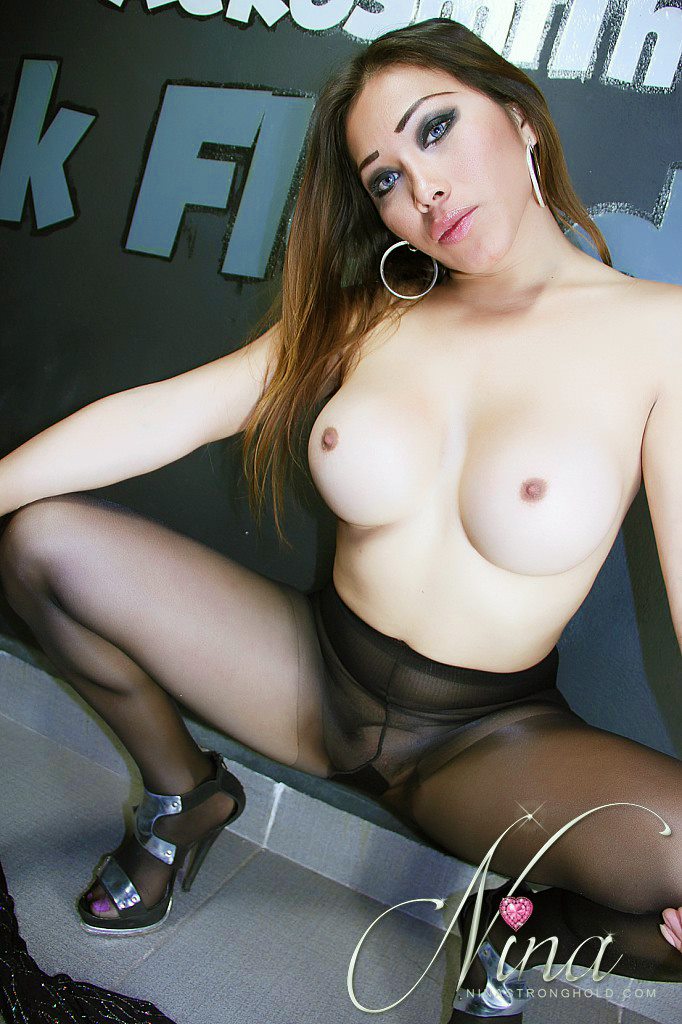 Click on the image above to see Nina strip out of her evening gown and all the way down to this sexy set of pantyhose and heels.