Play with tranny tits! Come and see and play with mine! Hi guys. Most of you already know me. My name is Nina StrongHold and I am the young lady you see in the photo below! And I want to invite you to Play with tranny tits! Mine in particular as I love it. My tits are one of the most feminine things about me as they look really nice. For the most part they look just full and natural and most men love my tight little nipples. And I personally love to caress a mans head while he sucks on them. Ohhh that makes me so hot!
Click here to see more of this photo set in my members area! Enjoy these big tranny tits!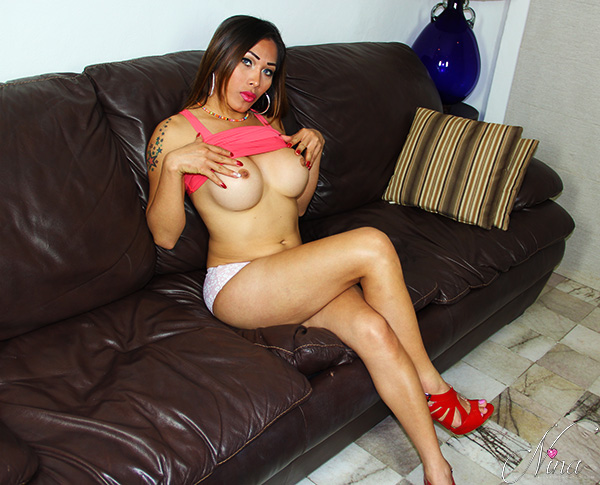 I know most of you guys have never been with a trans girl before. We are just a fantasy for you. Well, I am personally a passive girl. That means I like to be treated completely like a woman and I want you to ignore my cock completely! I am a bottom. I love having you take control of everything. From opening the door for me to pushing me over and sticking you cock into my little ass. Even in public would be nice!!
So any of you guys who want to join me. Click a text link and get with me. Lets have some fun and hot times together!
If you want to see a few more samples of my tits you can do that right here on this site. But that means missing out on my movies in the members area!
Hope to see you soon.
Kisses, Nina!