Red Lips Perky tits! Nina StrongHold is ready for your Date! Hi guys. Yes I am ready for a date with you. Just look. Red Lips perky tits and half naked! Its the way I love to dress because I am a complete slut when it comes to going out! I love men looking at my tits and my lips! So come and visit with me right now and let me show you in person! Also let me take you to some of my favorite places to fuck in public!
One thing that I love for a man to do is pay a lot of attention to my tits. From caressing them to clicking them. And also a lot of sucking on my nipples. There is nothing that gets me hotter than that. I love the feel of your hot mouth as your tongue teases my nipples until they are hard and ready to be bitten.
Also do not for get to use your tongue on other parts of my body. Guess which ones I like the most!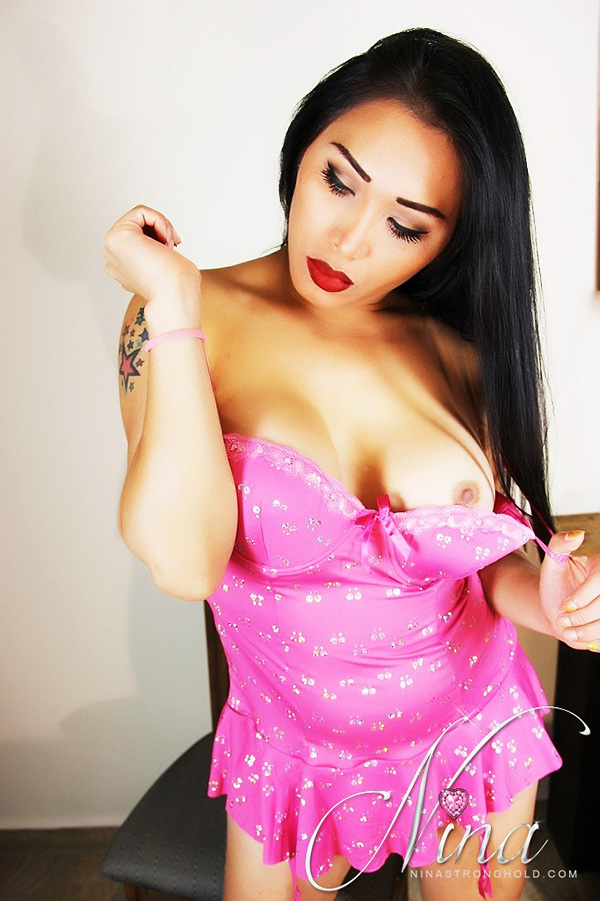 Click here to join the members area right now.
Or you can also surf this blog for more samples of my lips or also my tits.
Further more, rate and comment on what you like so I can make more for you!