Sexy High Heels. I dont know about you guys but I love to wear a pair of Sexy High Heels! They make my legs look even better and they make me taller. Jijij I know its silly but I am actually only 5 foot 6 inches tall. So I am a bit on the small side. Heels also get a lot of attention for me because they make my round ass stick out even more. Both men and women like to look at a lady when she is wearing a sexy dress or jeans and also heels. And I for one love that attention.
Click on the image below so that you can see my heels and then watch me get naked just for you.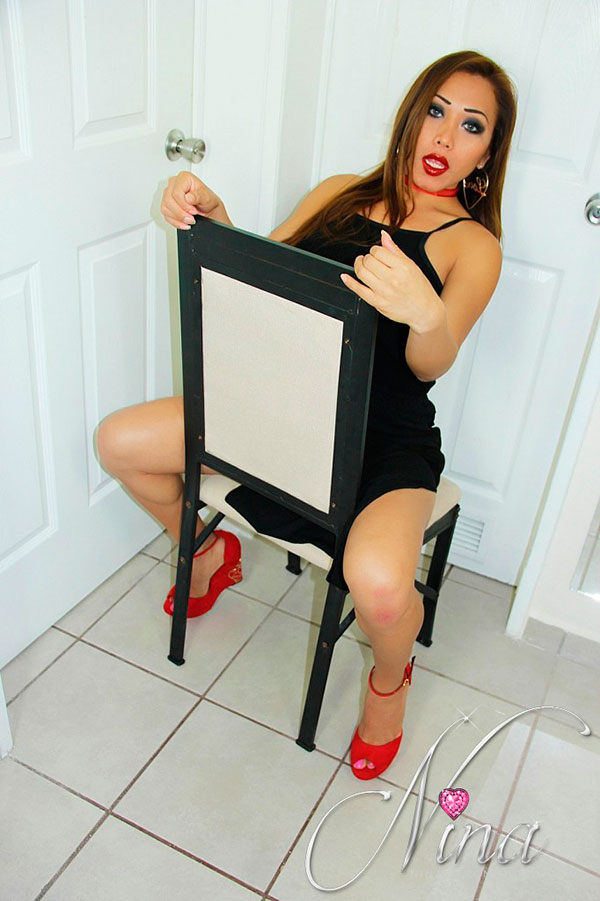 Did you know that we also have a way for you to discreetly buy High Heels for Yourself or for your Trans Girl or GG girl? Yeah we do. Simply click right here.
Also note the color of my heels and the band around my neck. I think its so hot to wear red. Even my lips matched that day. Oh, did I mention my panties?
Click now to see the rest of the set. Otherwise you can click the link below to see more samples on this website.
Remember the sample photos and videos are lower quality and size. My Big tranny tits!
Do not miss out on seeing more right now. So hot and sexy!