Sexy Lingerie with a perfect tranny body! Holy hell I do so love some sexy lingerie. And when it comes to a hot tranny in lingerie I usually look for Nina StrgonHold. She has perfect round and firm tits and a hot ass. And oh how tight that ass of hers is. But that is another topic for a few minutes from now.   Her cock is a little on the small side but I love that as well. Makes for a better time when you fuck her ass. Nothing in the way. And since she does not really like people touching her cock, she is all girl to me. Let that beauty ride you like a horse and watch those titties bounce.
But honestly have you ever seen a prettier Trans babe than Nina? So sexy and hot.
Take a look at the sample photo below and see what you think. Also make sure and post comments here on the blog.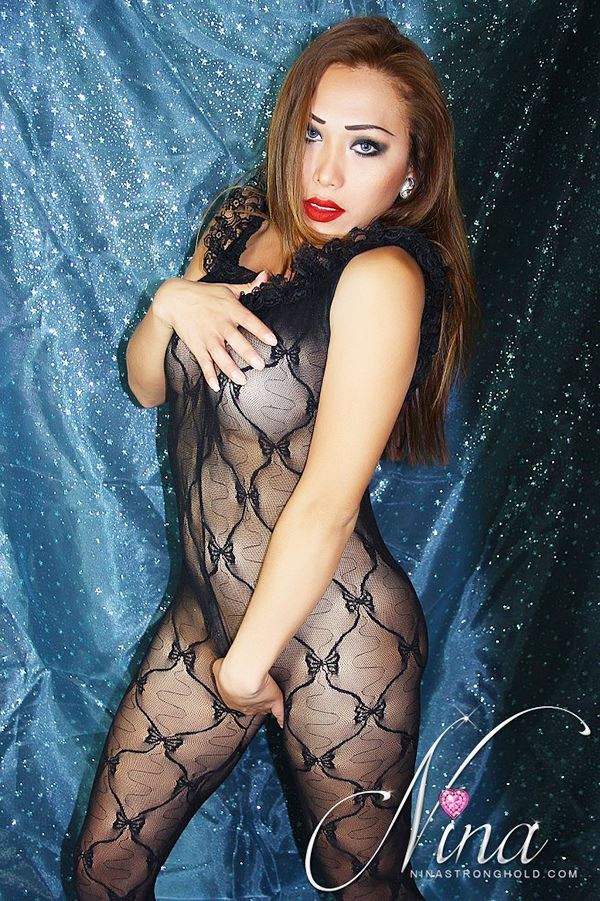 Once you know that you need more of Nina, Click on the image above or one of the text links.
She is waiting to hear from you in her members area.
Click here to see some other samples on the site of Nina.