Sexy tranny nipples. What size do you prefer? What does it take for you to see them as Sexy tranny nipples? Do you like the small and tight like mine? Or do your prefer them bigger and rounder like some of the other girls we have in our websites? Also do you like the girls nipples to be darker or lighter? Or are they not really important to you?
I have to admit that mine are sensitive and I do love to have them kissed and licked and played with. Another thing, if you get me hot enough, you can pinch them some and also bite the as well! But please get me hot first otherwise it hurts to much to have that done. As I mentioned they are sensitive!
Click the image below to see more of this set. I also have my cock tucked into a pair of tight panties and it looks very sexy!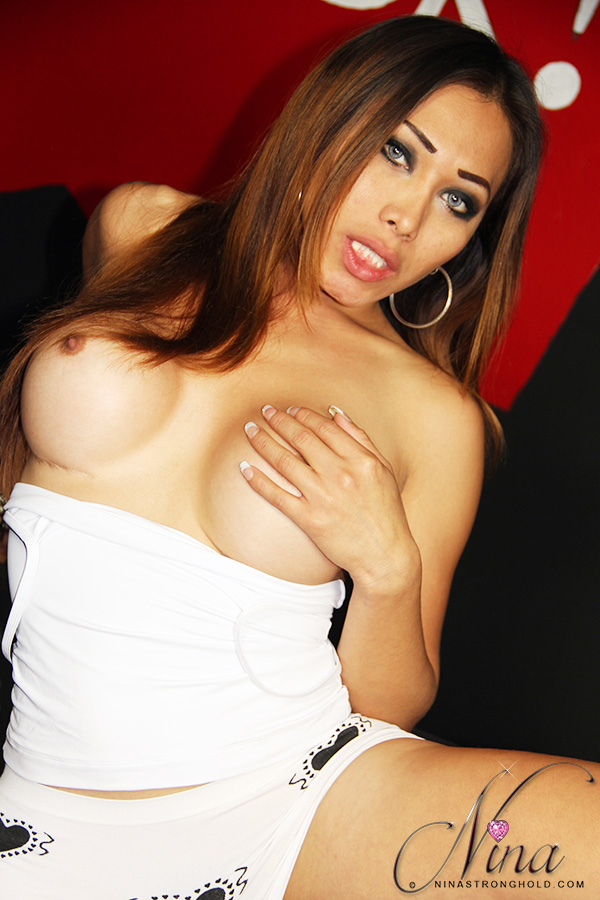 I really hope that you guys enjoy looking at my big tranny boobies here in this photo. I also hope that you will join me in the members area and get off with my movies and photo sets.
Hugs and Kisses, Nina.
Oh, you can also check out more samples of me hot and naked here on this blog.