Spread legs. Nina StrongHold in public! So after a long day of shooting I took Nina StrongHold to dinner at a sidewalk cafe. She had a bottle of wine and we shared a pizza. Because I was driving I did not drink. Nine got happy! Then she wanted to also go for a walk. So we walked a short ways and she found this Bench to sit on. She asked if she looked sexy, so I want to pose that question to you! Do you think Nina looks sexy in this photo. Also in this outfit. I told her yes. She spread her legs as wide as she could and told me to take photos of her. So I present you guys with this set.
Click here to see the rest.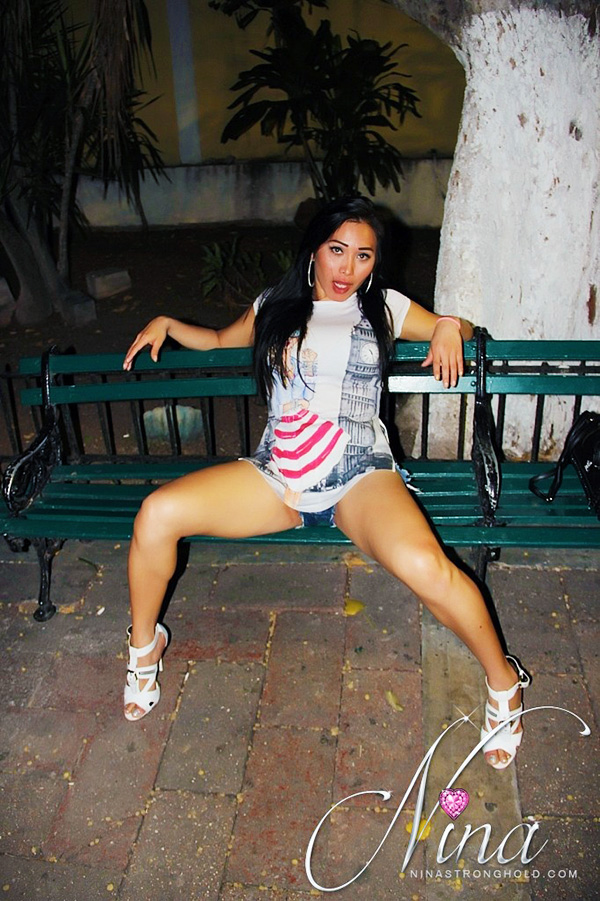 Right now is the best chance to join Nina so click and do it.
Also remember to rate and comment as you look at the different sets.
Further more you can check out other hot samples of Nina StrongHold right here.