Tranny Nina StrongHold Halloween outfit! So guys I did this shoot because I wanted to share with you what my outfit was a few halloweens ago. I wore this sexy little thing. Can you believe they would not let me in the club dressed like this. I guess it was the heels. So let me know if you like this set; Tranny Nina StrongHold Halloween outfit! I think its damn sex and also very sensual. And I for one love seeing men and women and trans dressed in things like this in public!
If you also think this is a hot outfit and you would like to see more of me in this or out of this halloween set. Click here to join me!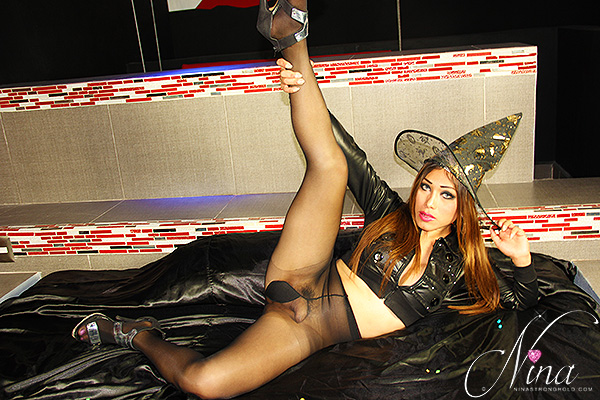 Come and see more of me and some of my sexy costumes as well as my super hot slutty clothes. I am always more than willing to go out half naked and stir up some fun.
If you want to take me on a date. Sign up in my members area and let me know about it.
Otherwise you can see more free samples of me half naked right here on this blog.