Tranny Orgy and Nina StrongHold is the bottom! So yes, Nina is a true bottom and if you watch the movie this image is from you will see that Nina is excited and happy with the tranny orgy and all the cock! Nina Loves cock and wants to have yours next. Fuck her hard and fast and deep and shoot your load across her face and tits.
Click here to join the members area. Also remember to watch the movie.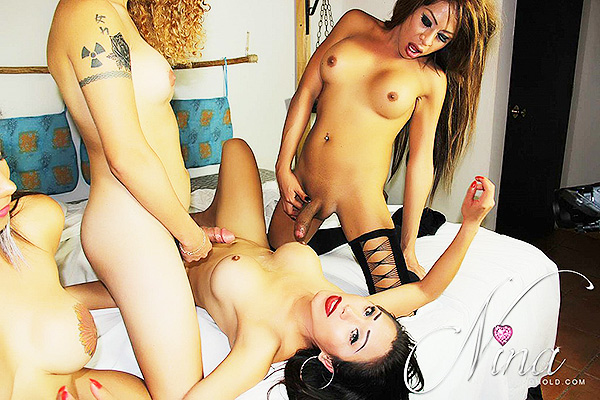 For other amazing and also sexy samples of Nina. Click here!
Or you can do as we said and sign up right now and see the movie for this photo!
Dont miss this chance and also don't forget to rate and comment here on the blog.