So when you think of Trans girl Cleavage who is the first trans girl that comes to your mind? For us, its always the same. The trans girl with the best cleavage is none other than Nina StrongHold.
The evidence is of course presented below for your inspection. And we say that you should inspect it very very closely. Nina has some of the best tits you will find on a trans girl. The best part about that is that she loves to show them off. Have you see some of the outfits she wears out to clubs and parties? Her Nipples are almost always exposed and she looks smoking hot showing them off.
Just take a look at the outfit she actually has on in the image below. Yes I know you will have to tear your eyes away from those tits. But try. That is a body suit she wears out with High Heels on. And the zipper is always low to show max cleavage!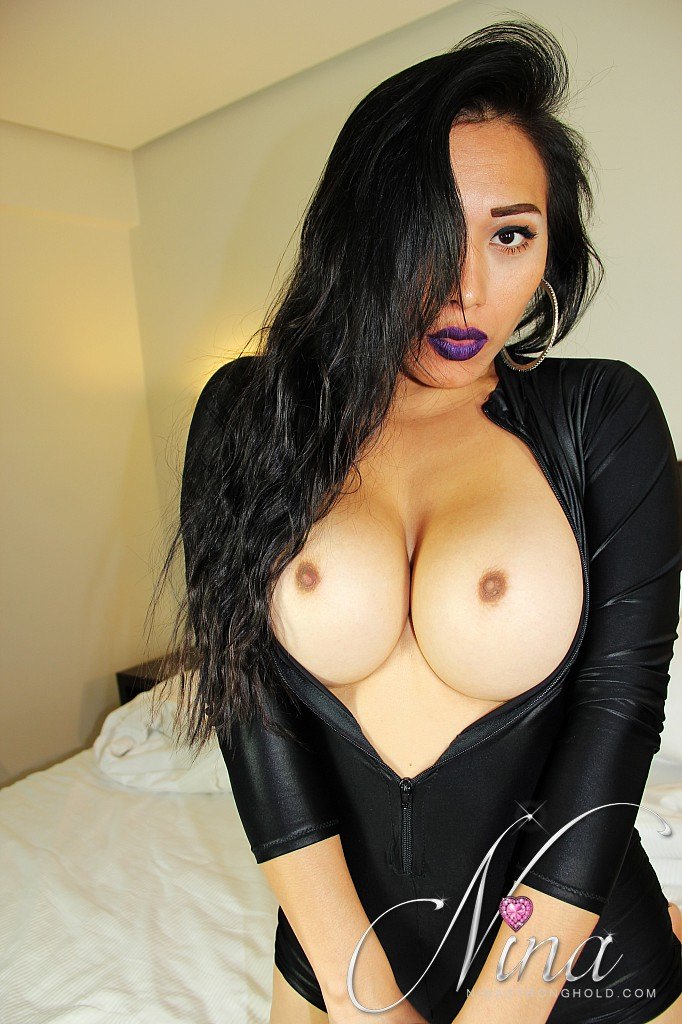 If you have not yet commented on any of Ninas posts, please do. She actually reads them herself and replies. Make sure to say hello either here on the blog or in her members area.