Asian Shemale with Big Boobs!   That's me! If you like Asian shemales with big boobs, I'm sure you will enjoy all my posts, my free photos and video clips, and why not, my official website: www.NinaStronghold.com where I show plenty of boobs and a lot more 🙂 Do not forget that I am the most exotic Asian Shemale with Big Boobs!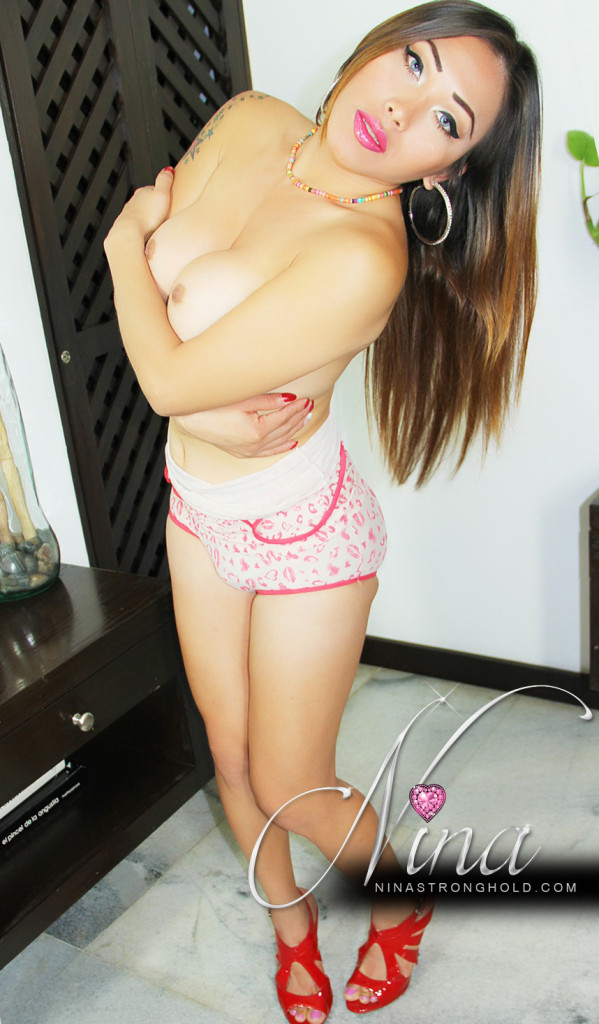 Someone told me I have a world class set of boobs and I honestly want your opinion on that. So take a look at this photo and then make sure and click it to see my website. On video or in photos my boobs look great. At least that's what I am told. So if you want, we can explore this together. Just log in and make comments.
Otherwise you can click here to see more samples of my titties!
For more samples of me in Sexy clothing that shows my cleavage, Click that text link!