Nina StrongHold gets naked! And the best part is she is getting naked with Renatta (TSNaomiChi.com). Take a look at one of my first ever shemale on shemale videos. I made this screen cap for you and I really hope that you will click through to watch the movie also.   Also it was a big turn on and I loved shooting this and had a LOT of fun. I really do hope that you all love watching the ass and anal action that we got into.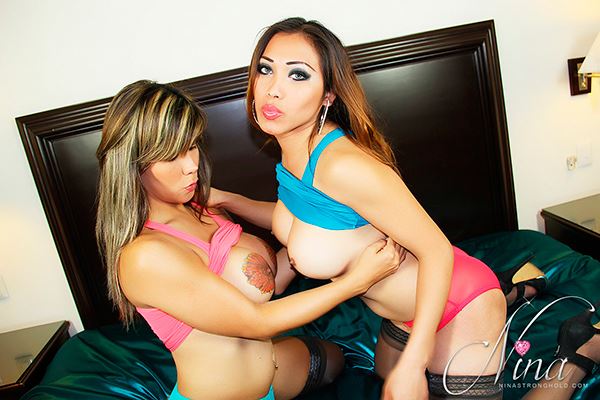 Nina StrongHold gets naked. Click that image to see more!
Also if your interested you can catch a live cam feed like the one below. Its usually a super hot girl. I would love to do that myself but I live with my family and can not. So I rely on you guys joining my website to help me.
There should be a live cam feed showing above. If not, Click right here. Your Browser is blocking it!
If you want to see the rest of this video please take a look at my members area. Let me know what you think. I love to hear from fans and members and I try my best to reply to all my emails.
XOXO
Nina StrongHold.
Also do not forget that we have plenty more sample photos of me here. I am some times naked and sometimes not. However all my photos and videos are HOT!