Oh how I love a nice anal toy. Now I have to admit that this is a big anal toy and it was hard to get it into my ass. However I do want to thank my fan Steven for the gift. And yes I have used it many times. It is just such a big anal toy it takes a lot of work up to get it into my hole.
I take this toy and start to tease my ass. While doing that with my eyes closed, I think of your hands roaming over my body. Holding me by the hips as your cock bumps agasint my tranny pussy. Pushing just a little more urgently each time to get inside. I add lube. Gently pushing it into my hole with my fingers. Then just as I am imagining your hands pinching my nipples the head of your cock returns and pushes a little harder.
This big anal toy penetrating my ass makes me cry out in pain and in pleasure at the same time. I can almost feel your hips pushing against me.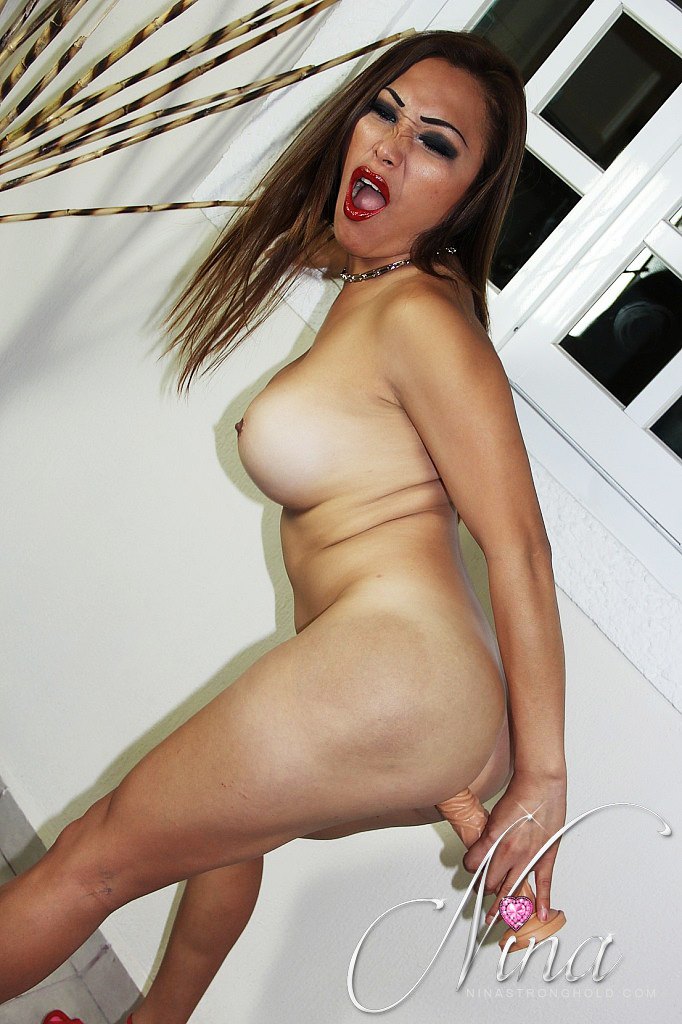 Just playing with this sex toy makes me want your man toy even more. If you join me right now we can chat. I am looking for a few hard men to make movies with me. Anyone interested?