Check out the Red dress on Nina StrongHold. What do you think of that? For me its nothing short of fucking WOW. she looks amazing in this dress. Or better the dress looks amazing because its on her.
Most of you have seen the curves of Ninas body. She has a killer set of big tits. And that ass is simply amazing. Big round and just wide enough that its ready for you to fuck. But her love hole is so tight you need a shit ton of lube to get inside her.
Her cock is samll but gets rock hard when you know what to do to excite her. With Nina in her red dress I am sure you can find some ideas to get her hot. Just do remember that Nina is Passive and loves to be treated like the woman she is!
Click on one of the text links to see more of this super hot body as she strips that red dress off and drops it on the floor!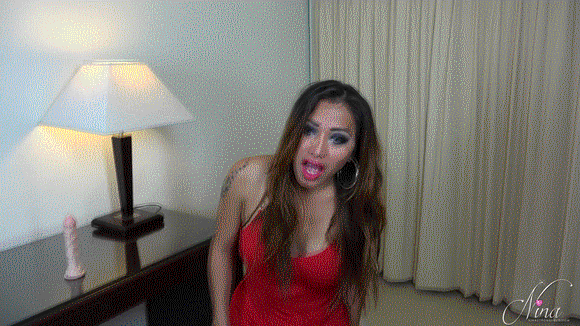 You already know that this girl and her killer body excite you. Your turned on and curious and want to see more. So do not hesitate to click. There is nothing to be ashamed of as she is one of the most beautiful women you will ever meet. She just has a little more than your girlfriend. Click right now.