Check out this Cleavage shot with the lovely Nina StrongHold. When it comes to seeing a hot and we mean super hot trans girl with an amazing Cleavage shot! The only name to remember is Nina StrongHold. You can clearly see in the image below that she has some of the very best cleavage you will ever see on a trans girl. One of the best things about Nina is that she loves to show off that cleavage. She also loves when men look. She is not the kind of girl to flaunt it and then get upset.
So if you see Nina in public and her tits are showing make sure to politely comment. Or you can also stare or look to a point that she knows you are interested. If you get lucky she will flash those amazing tits for you. You also might get a nice upskirt shot as well.
Come on and reach out to touch this amazing cleavage. Then caress her whole body and both of you can enjoy shooting a hot cum load!
To see more of this set right now and yes it has a lot of tits. Click on the image and enjoy.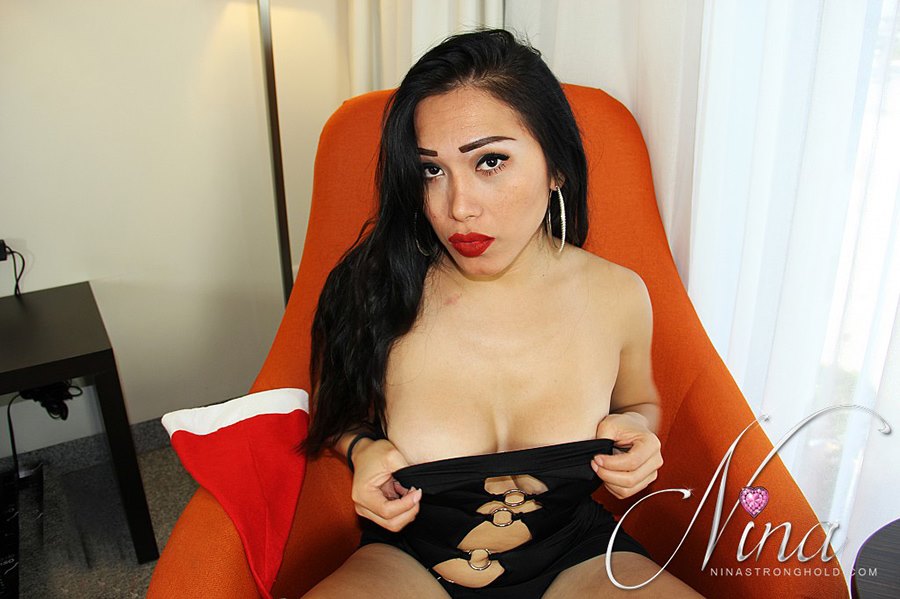 If you get the chance to meet with Nina, you should. She is a doll and fun to take out and enjoy. She will dress so sexy you may not want to leave the room, but the looks are worth it!