Who else likes curvy hips on a hot trans girl? A lot of trans girls out there have what we call a " Boy Body ". This of course meas a straight body from just under the arms and down to the legs. However a hot trans girl like Nina Stronghold has hips and in fact, she has Curvy hips and that is sexy.
Nina is more feminine than a lot of the other trans girls you will meet. And she does not take hormones any longer but remains curvy and delicious. As you can clearly see by her clothing, a tight tank top on her big titties. And a tight set of hot pants on her curvy hips and her big tranny ass. All the things that make us want to see or get her naked.
And I know you want to check out more. So click on the image below or a text link and watch Nina strip for you. Not only in the photo set but in the video as well. In fact enjoy all of her videos in one easy to navigate website!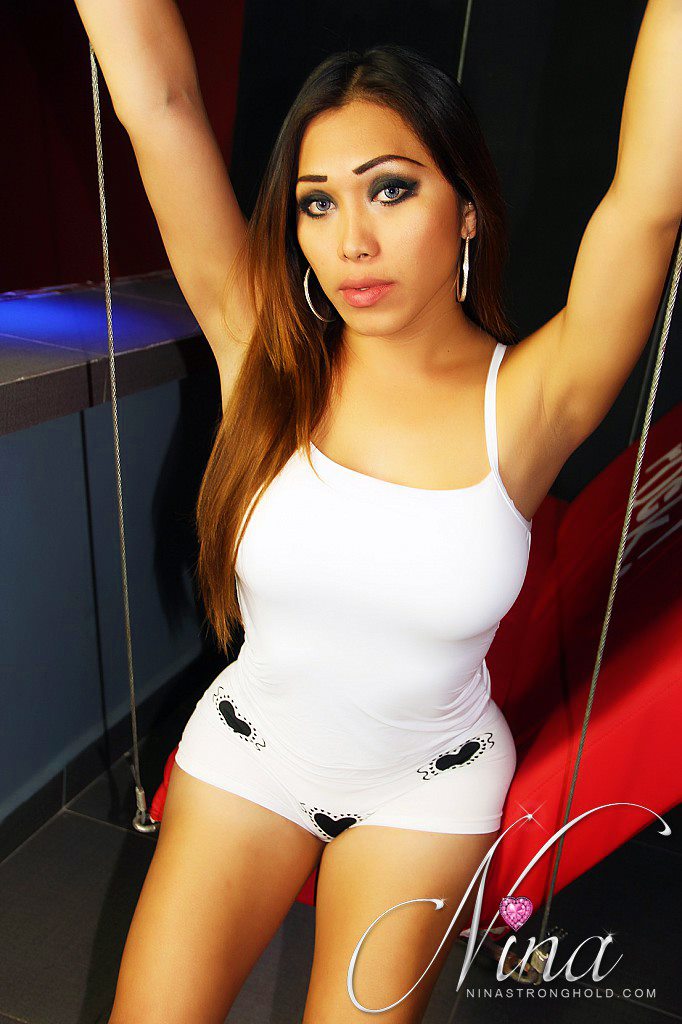 Do not hesitate to go and see more of this amazing body. You will enjoy every inch from head to toe and even more. Just click right now, Nina is waiting for you!