Anyone else like to watch a hot trans girl getting into some dildo action? Ha, yeah why even ask. Of course you love it and I think that we all do. It is as always better to be involved with the girl and her dildo action but sitting back and watching is hot as well. Nina is one of those girls that keeps a sex toy around for when she is not actively dating. And we mean with a boyfriend. She still has her trans girl need and like all others she wants them satisfied.
Now when Nina uses a sex toy she does not always shove it into her tight tranny ass. Some times she will do as you see in this photo and suck on it. Giving it a blowjob while wanking her cock. The Dildo action is enough to get her hot and then she can shoot a nice load of clear silky cream and relax her body. If you have never watched Nina with a sex toy its about time that you do.
Click on the image below to check out the rest of this set and also the movie in the members area of her website. You can also click on a text link.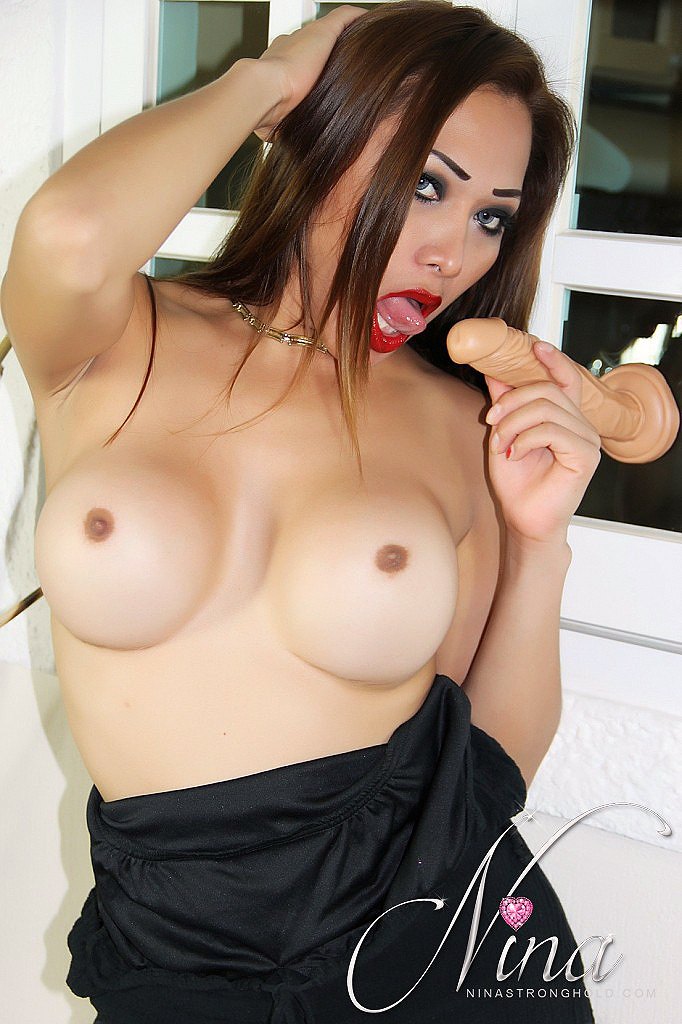 By clicking you agree to enjoy your self, get your cock hard and shoot a load when you are ready. Further more you agree to come back and do the same thing as often as you can.