Check out Nina in this Sexy tight dress. She actually came to the photo shoot wearing this and they thought that it looked so nice on her tits and ass that it was used in the first photo shoot. As you know and can see here Nina has a nice set of big tits on her. That means that almost any top is going to look great on her and when its a sexy tight dress. Well then it looks fucking amazing.
Nina is also one of those girls that only wears clothes as long as she must. That means she takes them off as soon as she gets home. In this case at the photo shoot she did the same. Its all of you on camera of course but once she was done she refused to get dressed again. Lingerie and small things were ok but she did not want to put the sexy tight dress back on!
Nina is a doll of a girl and she lives a good life. She is by no means rich. She even takes care of most of her family. So if you are a super fan and want to help her out. Just post a message below and we will tell you how. She is looking to get her SRS ( Sexual Reassignment surgery )done and she is trying to save money for that.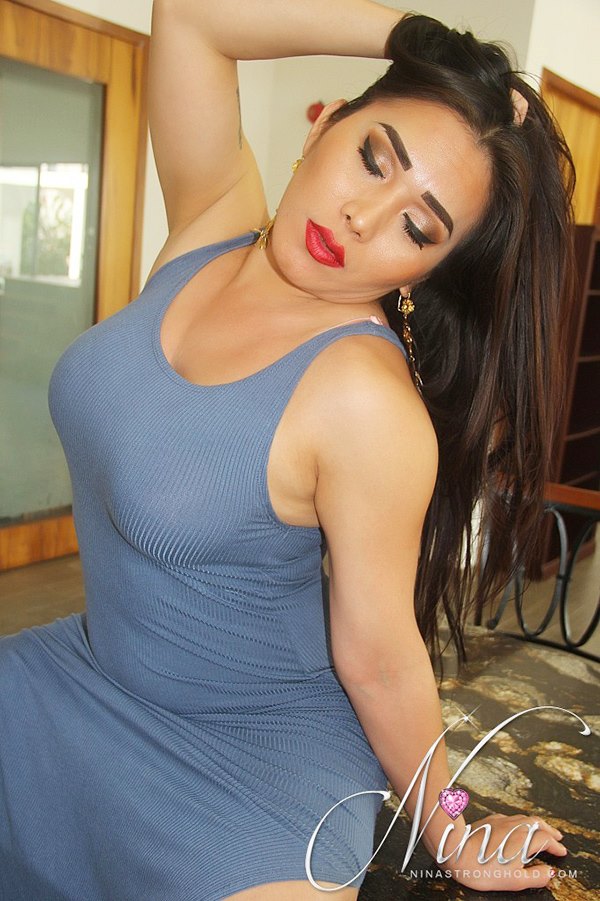 Click on the image or a text link and join her members area. Everyone that does is automatically helping Nina realize her dream.