Hello again guys. Today I wanted to share a sample photo of Four Trans Girls. I am certain that you recognize me on the far right Nina StrongHold. The hung Beauty in front of me is TaniaQ. The wild child beauty in front of her is Nikki Montero and the big titty beauty in front of her is Naomi Chi.
We actually got together to talk about men and things kind of went off the scales. I have a couple drinks just like all the other girls and the next thing we know Nikki pulls out a suitcase filled with Lingerie. So we all got naked and started trying it on. The living room will never be the same. More titties and cocks swinging on one room than most people can deal with. To say that we got loud and wild is an understatement. This is the Four trans girls set of a life time.
Click on the image below to see more of this set. There is also a movie and set of us in black and that is where things really heat up.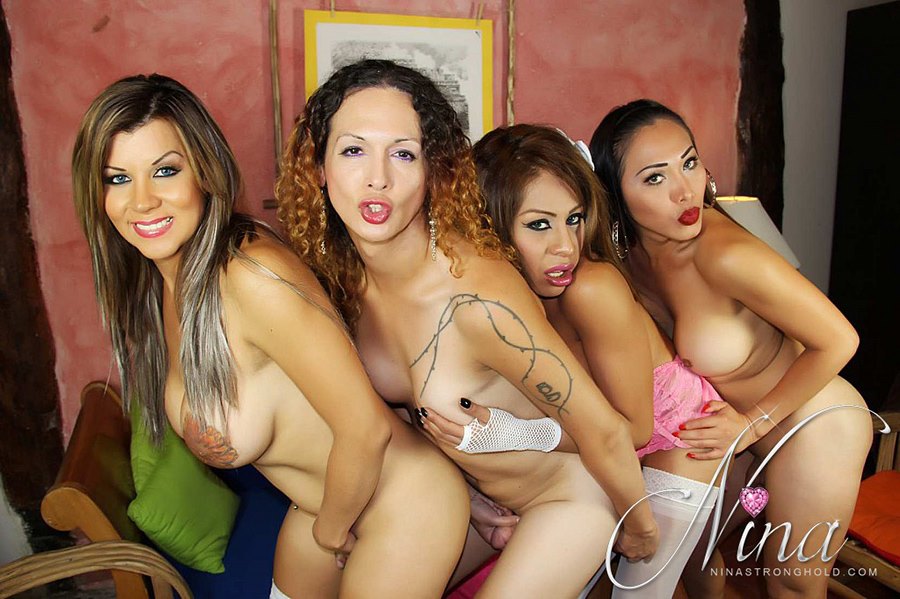 Dont miss out on seeing more of this set. Simply click a text link or the image to see more right now. Your going to love it. Make sure an comment about this set and all the others.