So guys. What do you think of my photo below? Do you like to see a half naked tranny? Or do you prefer full on full frontal? Jijiji Yeah I know what you want and you will get it. But this photo is a sexy tease and I wanted you to see it and let me know what you think. I am the half naked tranny in the photo. And my name is Nina StrongHold.
Most of you guys know me and are fans. Lots of you however are just followers. That means at least in my mind you follow my blog and see my photos and video clips from time to time. However you have never joined my site to get the full Nina in your life. Well its about time you did. So click on a text link or an image and join me. I would love to have you as a member. I would also love to hear your comments in my members area.
Click on the image right now.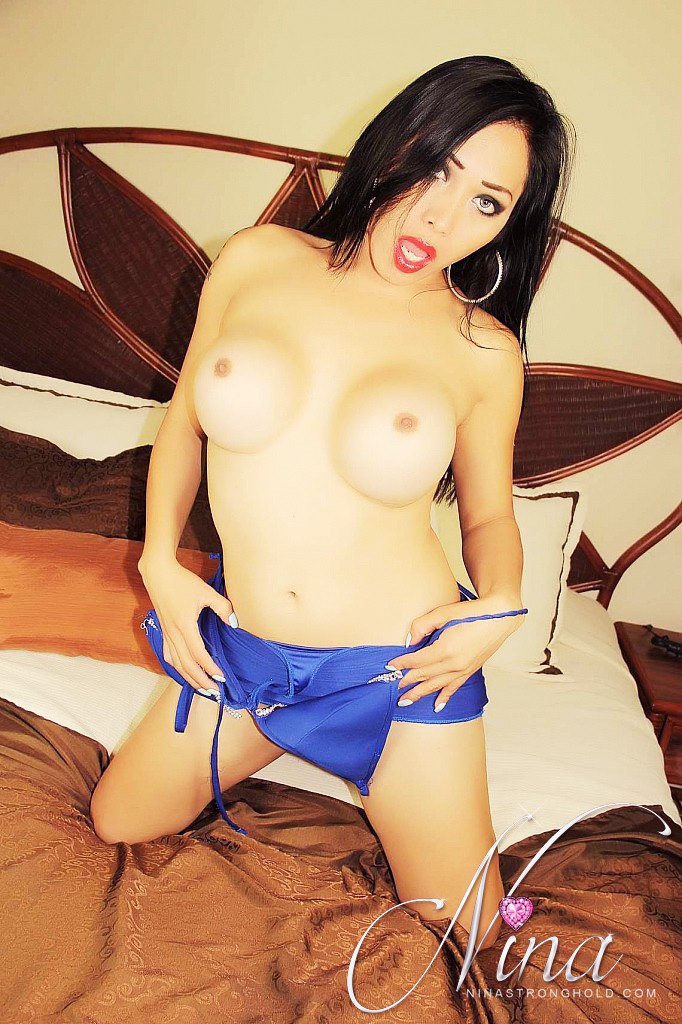 Thanks for coming once again to visit my blog and enjoy these free sample photos. I am glad that you like them. However I would really love your support as a fan, by becoming a members of my site. Its my job and how I earn my living. So be a great guy and a better fan and join me right now. Click here.