Check out this set of Trans girl legs in heels. Honestly what part about this photo do you not like? Nina had just shared a nice pizza and bottle of wine at a street side Cafe and was so happy and feeling free. She was a bit on the horny side and wanted to have some fun and started to play and laugh in the street. When she sat down she was sitting with her legs open and looked so sexy that a photo had to be taken. With her tight white shirt on and her short shorts she looked amazing. But add in those killer and semi muscular Trans girl legs in heels. Well she was and is the complete package.
But the best part about these shorts. The pretty and tight t-shirt and of course the heels. Is getting Nina out of them. For those of you who have seen Nina naked then you know she is a lot more than just a trans girl legs in heels body. She also has some of the nicest trans girl tits you will ever see. And her ass is big and round and just firm enough to look hot, yet soft enough you will never want to pull your cock out!
Click on the image below to see more of this photo set. You also get access to all of her other sets as well as to her movies. Do not hesitate. Click now. Even you lurkers that are scared of being found out. Nina will never tell.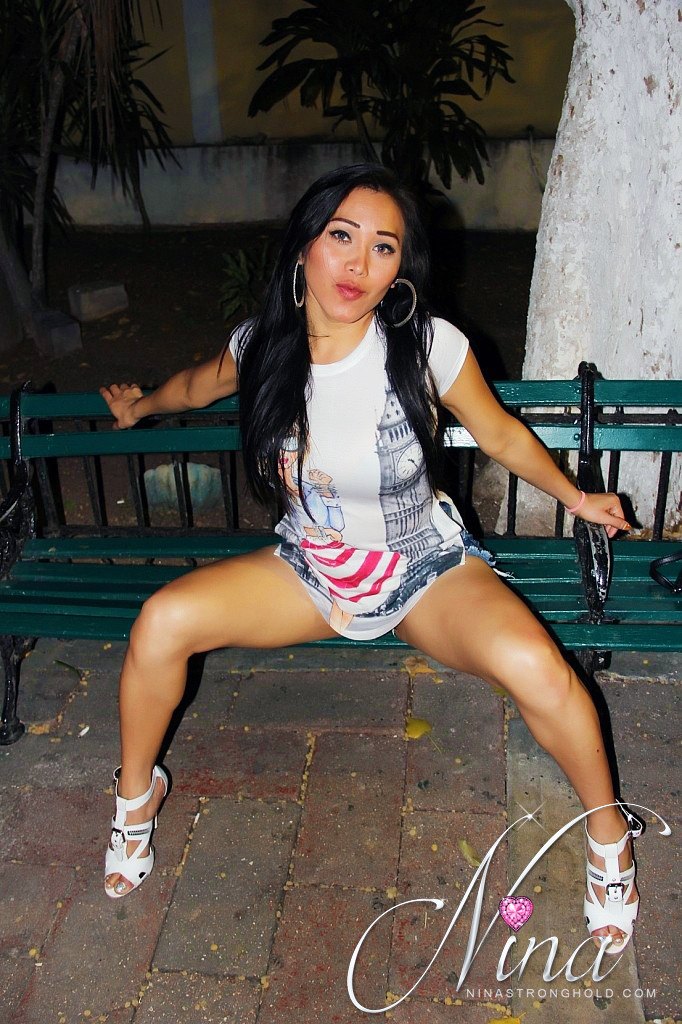 Do not hesitate. Do not wait. See her right now. Simply click.