Hard nipples shemale.
Dont miss understand what I am describing here. I am saying that my nipples get hard. They are not always that way. When I get super excited I can feel them tighten as my cock gets hard and my ass begins to spasm. It means that I am ready for anything in the bed. The the Hard nipples is the first sign usually. I guess thats why i fit the category of Hard nipples shemale. Now if you want to see some of this in action all you need to do is check out the movies I have made. You can see it in most of them. And I think you will find this HOT.
Click on the image below to check out more of my shemale nipples.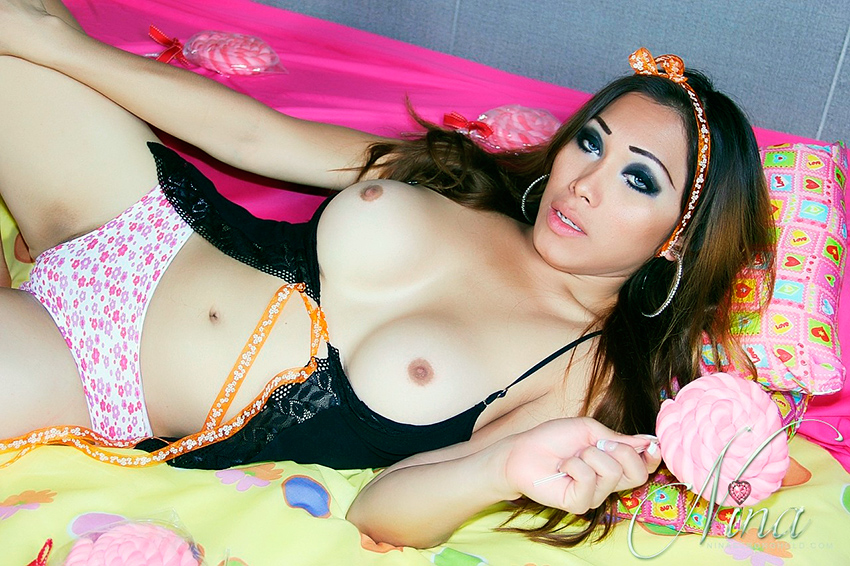 If any of you want to also check out some of the smaple photos and vides of me masturbating you can do that right here. Nina StrongHold Masturbates for you!