So Nina sent us this photo set and called it High Heels. This was the photo to represent the set. We think that she mislabeled it just a touch. Yes she has one some very sexy black high heels. But man the topic should have been spread legs. Or Nina StrongHold Nude. Or even come fuck me. But, High Heels it is and man does she ever look amazing.
Now if you came home or went to Nina's house and found her in these heels. How would you react? And yes I mean just the heels. Either in this pose or another one it does not matter. Nina has a body to excite and to make you want to get right in bed with her.
Click on the image to see more of this photo set.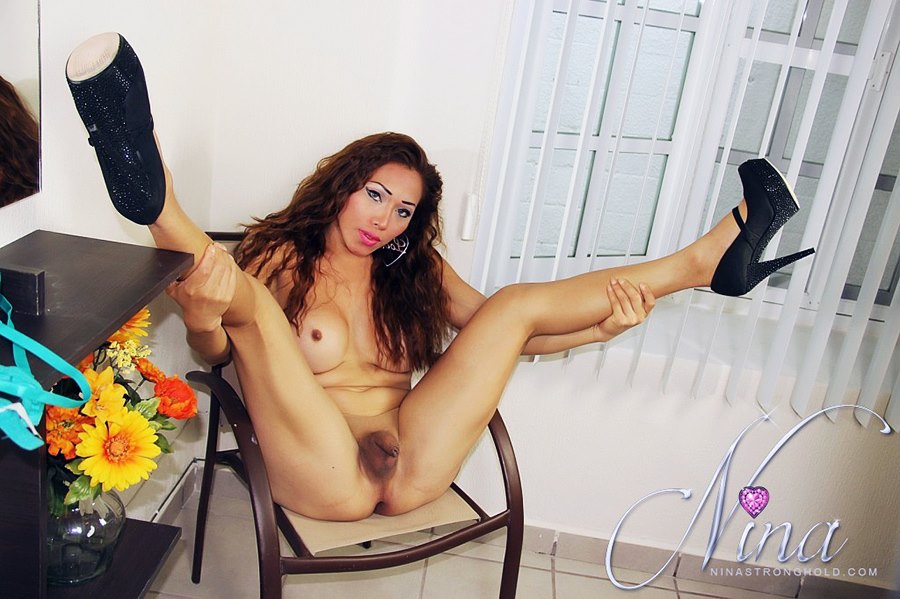 For those of you who did not know. Nina is a Passive trans. That means that she wants you to treat her like a lady. You on top. And making all the decisions. Yes from time to time she gets super hot and hard and wants to fuck a guys ass. But mostly she just needs your cock deep in her. Mouth, or ass it does not matter.