What is your favorite type of tits. Who has the perfect trans girl tits?
For a lot of us, Nina StrongHold has the perfect trans girl tits. Just take a look at the photo below and make that decision for yourself. Honestly Nina does have perfect tits and she has been told that time and again from fans and guys that just like tits. Even from men that are not into trans girls. Oh wait. You do know she is trans? Hence the Perfect trans girl tits title???
Well anyway she has them and she loves to show them off. And thank god her tits are worth showing off! Nina has been known on many occasions to go to parties and clubs wearing transparent shirts and dresses. She always has on panties but never a bra. She just loves to let her boobies show.
Nina tells us she always tells men that she meets that she is trans. Only about 10% walk away and even those stare at her amazing tits.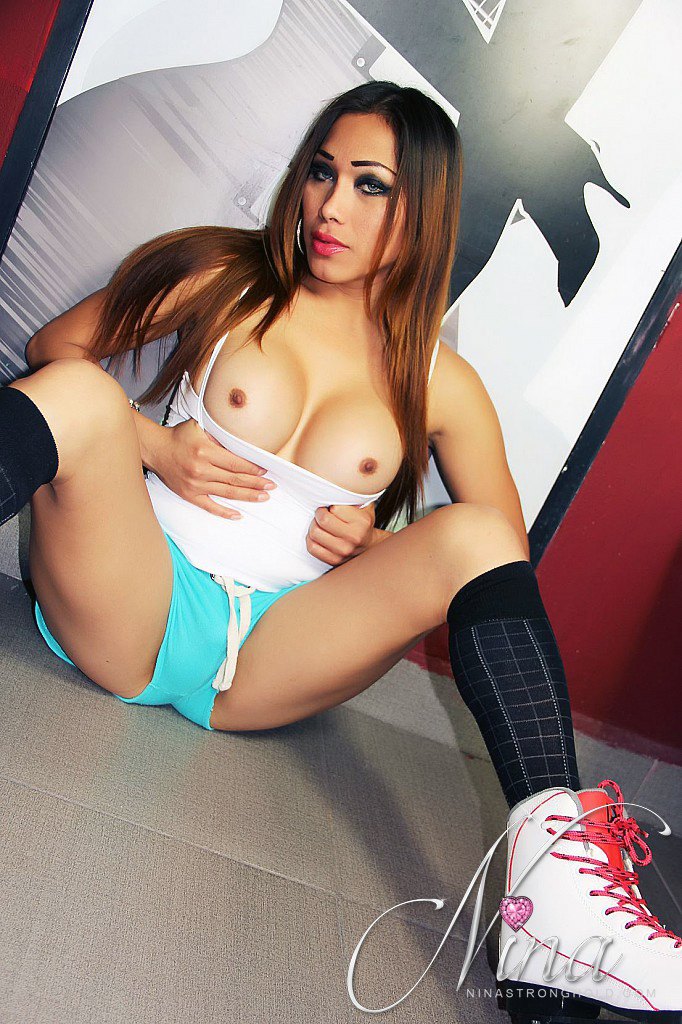 If you want to see more, including Nina naked, Then all you need to do is click and check out her website. Also you can make comments on both sites.
Furthermore Nina has a ton of photo sets and also videos in her website so you will really love being a member.