Hot Tranny Body! Check out the amazing Nina StrongHold! I mean this really is an amazing hot tranny body. Nina also is just curvy enough without being fat. She has the most amazing tits and she wants you to come and see more right now.
Nina says that she loves to show off her body so much that she finds the tightest cloths that she can. She also loves to wear transparent or semi transparent clothing so that you can see her ass crack. Her nipples are almost always showing as well and the looks she gets is the real turn on for her.
Inside the members are of the site you want watch this stunning babe get naked. Masturbating and also fucking. She loves to show off as you will see in some of the movies. Dont miss this chance to enjoy her.
Click here to Join Nina right now.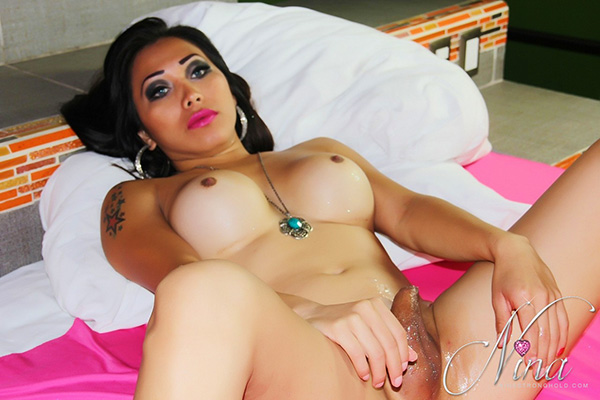 Please do not forget that Nina also wants to get her final surgery. If you would like to help send her a message by posting here on the blog.
Other wise your membership helps her earn the money she needs. She will also send you a personal before and after photo signed and kissed. Join her now!
If you also want to check out some other photos and video samples of her click here.