How many girls have you seen in an arched back post? Not many I know. But it is one of the hotter poses you can find. If you are not sure why, its because of the position of the body. With an arched back pose the girls tits are thrust into the air, as well as her hips and cock. That makes a super sexy shot. And of course the bigger the tits or the bigger the cock. Well the sexier the photo is.
Nina was laying on the sofa and stretching and when I saw her start to arch her back I took this portion of the photo set. I thought that it was hot. And even with the tight tank top on her big tits and the hot pants panties still on. Her body looks amazing. Can you just imagine peeling those panties off of her? Or sliding her shirt up to show off those big tits?
Click on the image below to watch Nina get naked just for you and your cock. You are going to love this photo set!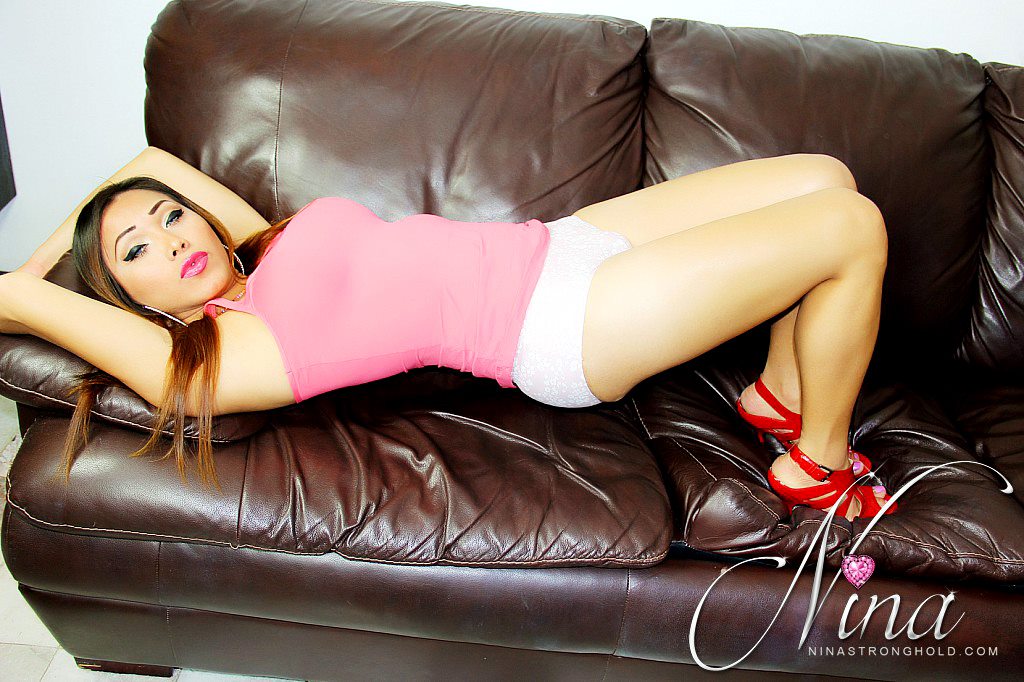 When she peels those hot pants off you want to be there. When her titties bounce out of that tank top you want to be there. So do not hesitate. Click and see more of Nina right now!