Nina StongHolds Panties! Is she not adorable? Ok guys Who watched the video below? Put your cock down or also raise your hand please! Ahh ok. Well did you happen to notice other than Nina StrongHolds panties, that she also now has braces? Further more did you make note of that amazing ass?
That's right! An adoring fan was talking with Nina and she said she was saving to get her braces and she only needed a little more. Not only did he step up to the plate but he paid for them completely! He told her he wanted her to save the rest for her pending surgery! Thanks Dave! It was very nice of you!
Check out the photo below and then also the video. Im sure you will love Nina in panties and especially with braces!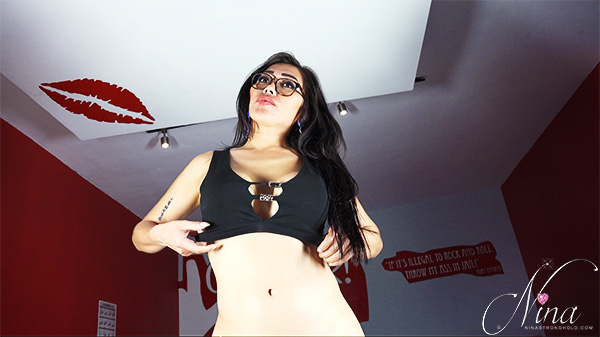 To join her members area instantly. Click here.
Other wise you can surf other samples of Nina on this site by clicking here!