Short Shorts on long legs in heels! Ok do you like the look of Short Shorts and high heels? Nina was getting ready to go out dancing and we grabbed a few photos of her before she left. Check out those legs from the heels up. Curvy and also firm as hell. Thick thighs, with an amazing ass. And some how she has her cock hidden in those shorts. Nina also has her tits about to pop out of her top and if you look. You can also see that her nipples are slipping out! Maybe we should help put them back in??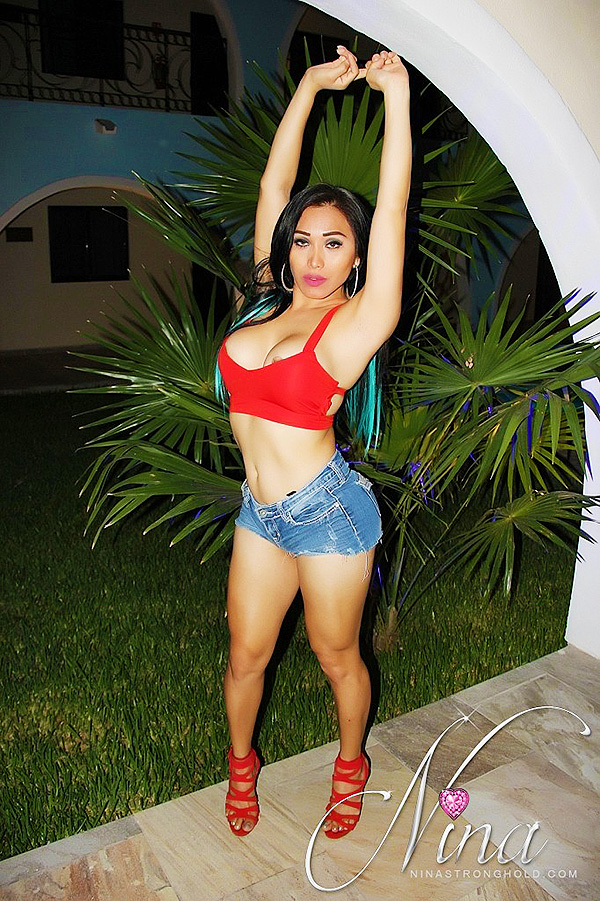 Oh by the way. Nina was asked if she really dresses like this. She says Hell yes!
Click here to check out more of Nina in her sexy slutty cloths!
Otherwise if you want to surf around this site for more samples. Click here.