Nina StrongHold naked. Thats right guys. And I wanted to ask your opinion of my balls! jijiji I mean the ones in front of me that are decorations. Oh and while we are at it what do you think of my hot little cock? Don't you just love the photos of me? Nina StrongHold Naked. What more could you want? Oh well if you want to get on top of me and play with my big trans girl tits that sounds like fun to me. All you have to do is message me and be willing to be in a video with me. We can do all sorts of things in bed together.
Oh. You want me to suck your cock? Get into my members area right now as that is a members only thing. Click the image below!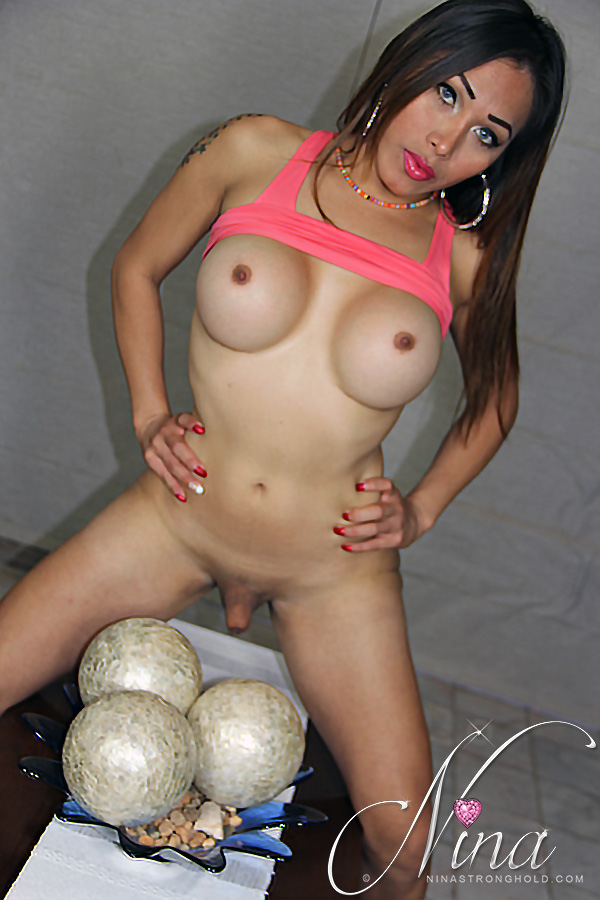 For those of you who are strong enough in your feelings. Its time for you to take a step and get yourself some tranny ass. And mine is very available. Just message me.
Click that image above right now to see more of the set and also the movie.
Otherwise you can check out more samples of my big tits and big ass right here.