Ever wanted to get between Ninas Spread legs? Yeah most men have. But the kool thing is, you might actually be able to. However you need to know what to expect when it comes to this curvy beauty.
Most of you are familiar with Nina and the fact that she is all woman. Well all except for that clit of hers. And we mean of course her cock. However because Nina is passive and we mean 100% she likes to have that part of her body ignored. So if you want between her beautiful legs. Then you are going there to pay attention to her love hole. Her tight little trans pussy. Yes, her ass hole that is waiting for your tongue, fingers and cock.
If you have dreamed and masturbated thinking about getting between those legs. Make a post below and tell us about it. Nina will also read them. And if you get lucky and she is in your area maybe you can record a movie with her. So enjoy this photo of Ninas spread legs and we hope it gives you even more ideas.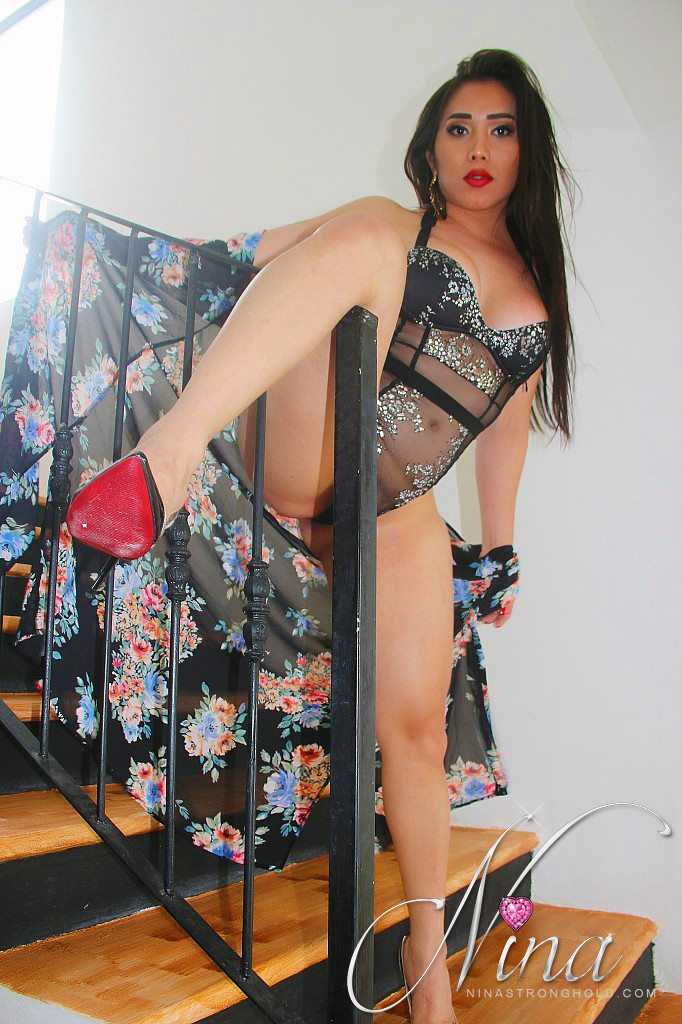 Want Nina to pose like this for you so you can strip her naked and have perfect access to her legs and ass? Just let her know. She loves to get into kinky positions so that she can make sure that you get off like never before.