Want to check out an almost perfect curvy naked trans girl body? Of course you do. We all want to see that right? Yeah as I figured seeing a hot curvy naked trans girl body is a turn on and something to wank to. The fact that its Nina's body just adds another layer of hotness. And it also makes it nice and HOT to know that she is all passive all the time. That means that Nina wants you to treat her and her body like the girl that she is. Just ignore her large clit and go straight for her tits and ass.
As you know Nina has a nice set of legs that she keeps firm by going to the gym and working out. She also has a tight and round ass. Its a bit big but naturally so. Her tummy is flat and thats not the end of her curves. Having soft and sensual hips to hold on to when you fuck her ass makes another hot thing about her.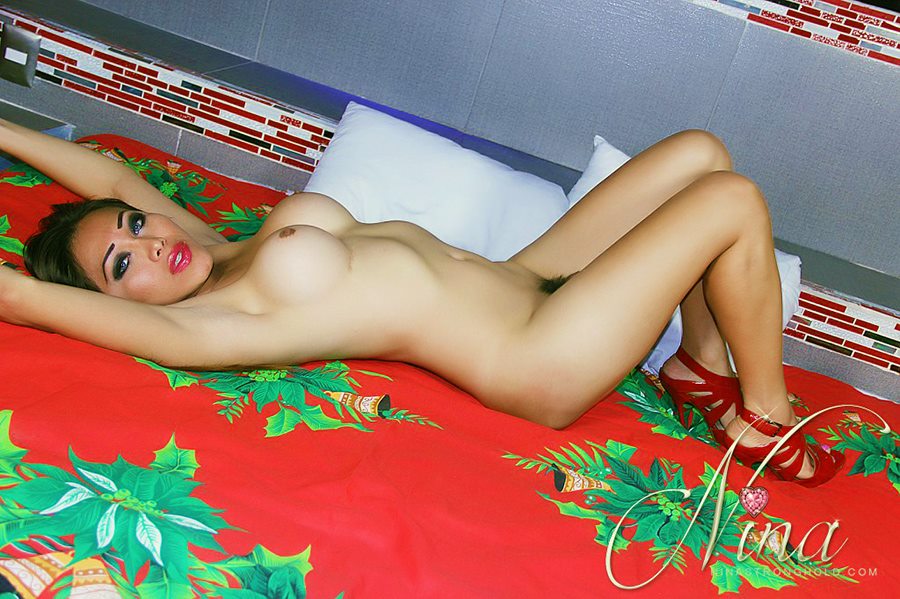 But lets not forget what tops off that Curvy naked trans girl body. It is simply her perfect big round tits. And she loves to have a man fuck her from behind and hold onto those tits of hers. Also make sure to pinch her nipples a little while hammering her hole deep and hard.