If you can have your favorite trans girl in your house all the time. What would you want her to wear? I know a lot of you guys would go crazy for lingerie. I'm talking the slutty kind and not just the panties and bra kind. But there are those of us guys that are happy with that. I guess mostly because it means she is half naked but can still go out on a moments notice.
Take a look at Nina StrongHold in the image below. The minute she arrived she took off her clothes and was sitting in Panties and Bra and it was cock hardening to say the least. Im mean really hot hot does she look to you. You can tell the bra is barely holding in those amazing trans girl tits. And even her little cock is well hidden in her tight tranny panties. So sexy and so ready for anything.
Click on the image below to watch Nina strip and finally get completely naked just for you.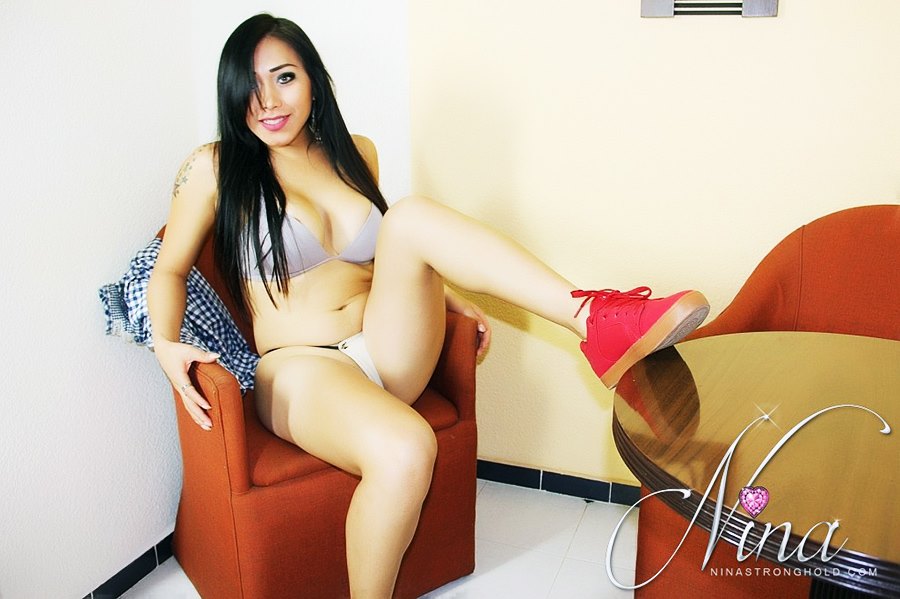 This is a set you will love because her tits were honestly bursting out of her top. Her cleavage looked amazing and so did her ass in the jeans she had on. Every head turned when she got out of the passenger seat of the car to come into the building.