Sexy Black panties! Creamy Spread legs! Hi guys. For those of you who do not know me, I am Nina StrongHold. My photo below is to share my sexy black panties and also my creamy spread legs. And of course anyone that wants whats under those panties and come and take it.Also if you want to know what it feels like to be between my creamy spread legs, well you will have to meet me to do that! I only meet site fans and members though. Sorry!
Just imagine me in this position and you reaching down to move my panties aside. Would you do this from the front or from the back? What would turn you on the most? Could we also kiss while you moved my panties aside?  Or maybe from behind and you can get my big tranny tits out as well?  Stroking my cock for me until its hard. Or maybe just moving my panties to the side in the front and back and you finger fucking my ass!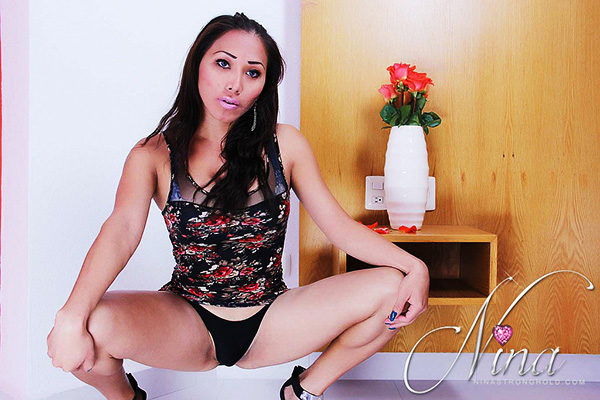 Click here for the rest of this set.
Or you can also surf around this blog for more samples.
Do not miss this chance to see me completely naked and ready to get fucked.