Its interesting to see women put on Sexy Hotpants and then not look so sexy in them. Sexy Hotpants take a certain type of body and lucky for us they look amazing on Nina StrongHold.
Care to see for yourself? Take a look at this photo below. Its from the very beginning of a set all about Nina and her Sexy Hotpants. She looks amazing in them because she has an ass big enough. She also has hips wide enough. Furthermore she has the perfect cock that can be 100% hidden as you can see. That means these hotpants look amazing on her beautiful tranny body.
Now honestly the best way to get a good look at her tranny body is to meet her in person. One of the cool or kind of hot things about Nina is that she will dress how ever you like. Sometimes inappropriately. In other words if you wanted her to wear these hotpants and heels to the mall. She would. Nina loves to cause a scandal and make everyone look at her.
Click on the image to see more from this set.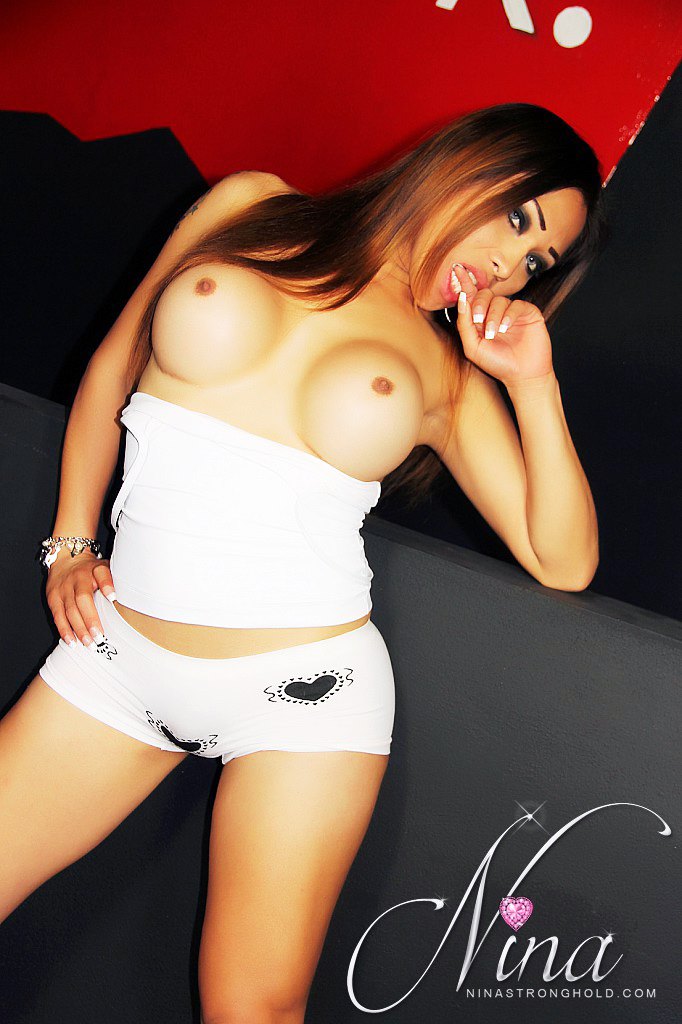 In the rest of this set, not only do those beautiful trans girl tits come out. But her big tranny ass does as well. Not to mention that her cock gets hard and she strokes it for you to enjoy!