Who loves a set of hot Trans girl legs? Yeah we all do. No one wants to date a trans girl with floppy and saggy legs. We love them toned and firm and ready to help out in a hot fuck. So we wanted to point out the amazing trans girl legs on Nina StrongHold.
This photo was taken just after dinner. She had been shooting at a near by location and it was getting late so a dinner date was in order. After pizza and a bottle of wine Nina decided to sit down on a bench and rest a moment. The camera guy grabbed a small set of her. And as you can see her trans girl legs look fucking amazing. You can see the muscle in them. At the same time you can clearly see how soft and smooth her skin is.
Nina takes very good care of her body and loves to work out. Her legs are in great shape and so is she. Cardio being her favorite makes a roll in the sheets with her last a lot longer than others.
Click on the image to see more of these amazing legs.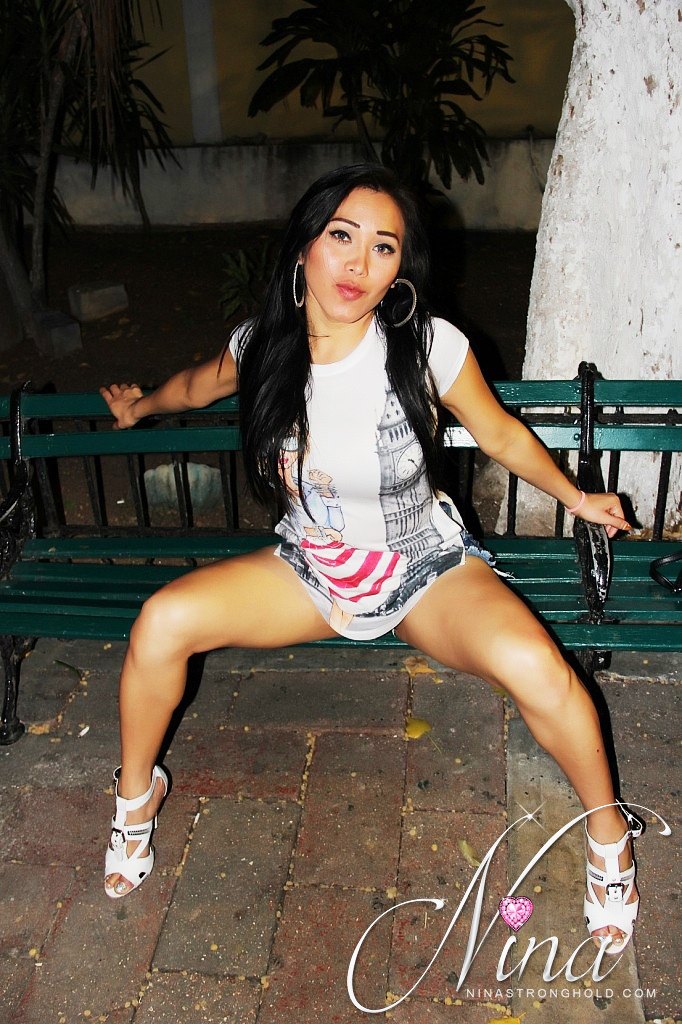 Once Nina gets back to the hotel things really heat up in her shoot. Nina's cock is hard and she wants to cum.