Sexy Red Panties! I think every man on this planet loves a set of sexy red panties. Also maybe a sexy red bra. But the panties are normally what gets them and keeps bringing them back. Panties are a turn on for the guy seeing them or touching them! And also often for the girl wearing them.
When it comes to a hot tranny wearing sexy red panties you can bet your ass they are a turn on to wear! I love the feel of them as my cock hides behind the think layer of Silk. The way it can and often does rub against the head of my cock and against my balls.  Would you like to reach over and caress the silk on my panties? I am certain I it will turn you on as much as it will me.  I know it will get my cock hard!
If you have not taken the time to check out my members area please do so right now. Also dont miss out on my girlfriends sites as well!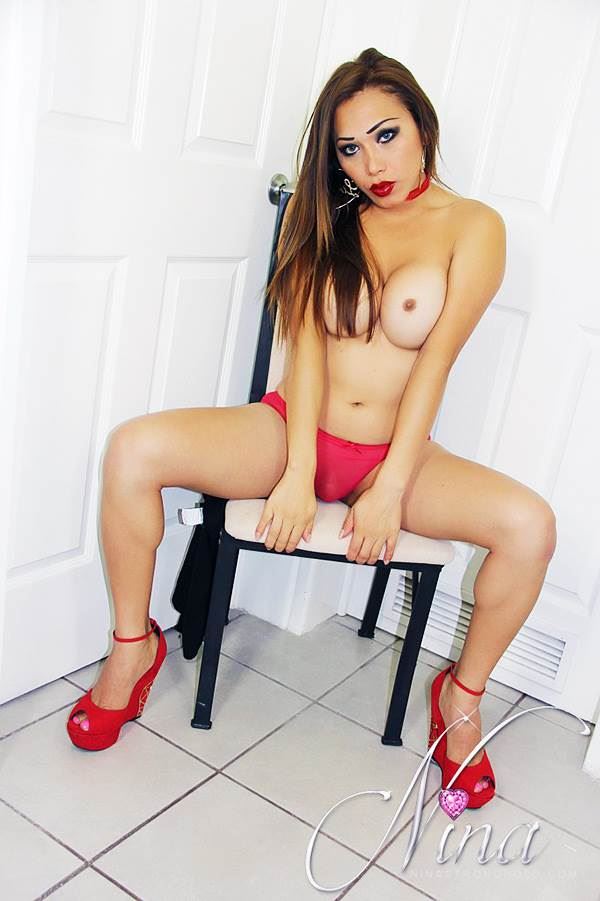 Have you bought Sexy Red panties for your tranny friend? Or even your girlfriend or yourself? Putting on a sexy pair of panties is a very nice feeling you wont forget. Give them a try and see. Or at lease remember to pet your favorite tranny cock while she is wearing panties. Silk feels the best but there is also a lot to be said for polished cotton.
I wear lots of different kinds of panties and also bras in my shoots so come and check them out and see what you like the best. Let me know and I can wear them when you take me out on a date!
With big warm wet hugs and kisses. Join me and get off with me right here and right now!