Shemale Cleavage! Big tits on Nina StrongHold. Don't you just love some amazing Shemale Cleavage? I know I do when I see it and looking down Nina StronHolds shirt is HOT! Check out the image below and see for yourself! Her tits are big and round and perfect. She also has nipples that get nice and hard when you play with them.
I have to ask what you think of the photo below. Is that photo enough cleavage? You should actually see the rest of this set because there is plenty more. Perfect skin tight and soft. Skin that is more than ready to be kissed and licked. And just wait until you get to those amazing nipples. So sexy and hot.
Click here to check out the members area instantly. Also watch the videos that match the photo set.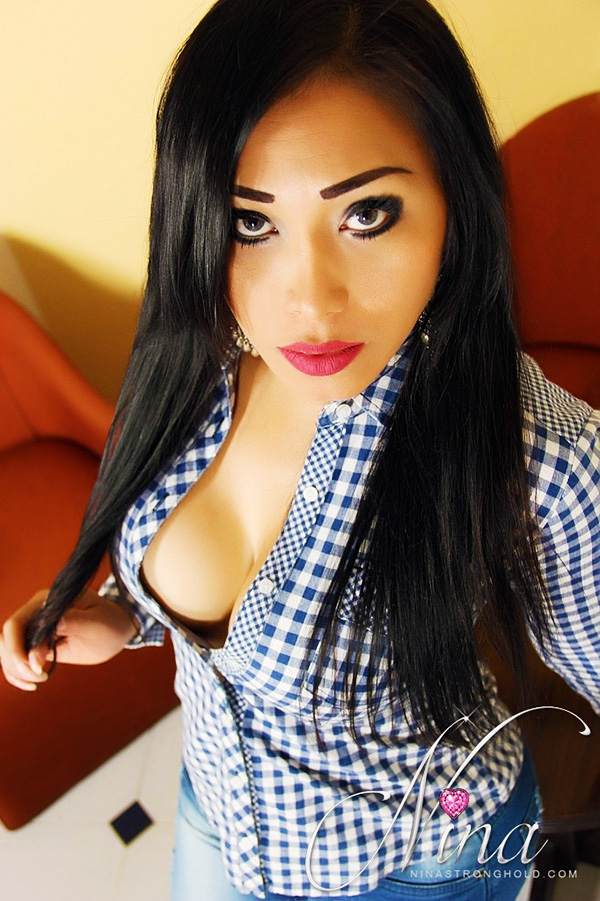 To run your hands down her shirt and between those amazing round and heavy tits, just let her know you want to do it.
Imagine standing behind her and doing that and also holding them from behind as you fuck her tight tranny ass!
Or surf other posts and sample photos and also videos here.