Tranny Ass Crack! Get into one today! Getting your cock deep into a tranny ass crack like this is simply heaven. Nina StrongHold has one of the best asses and also tightest that you will ever find!
And when you reach around and get a hold of those big tits as you ride her love tunnel? Nothing is going to stop you from filling that hole with man cream.
Can you just picture her sitting in a chair like this. Yes leaned a little forward with her ass thrust back just a little. You slide up behind her and place some lube on her tight hole. Make sure to slip in your finger to get her started. Then drop some lube on the head of your cock. Now lean towards her and let the head pierce her hole slowly. As you feel your cock penetrate her, and once you feel the pop, then push deep. Slow as you do not want to hurt her.
Its now time to listen to her breathing. Put your hands on her amazing tits and hold them and use them to guide your thrusting.
Nina will repeat over and over Fuck me! And also beg you to fill her hole.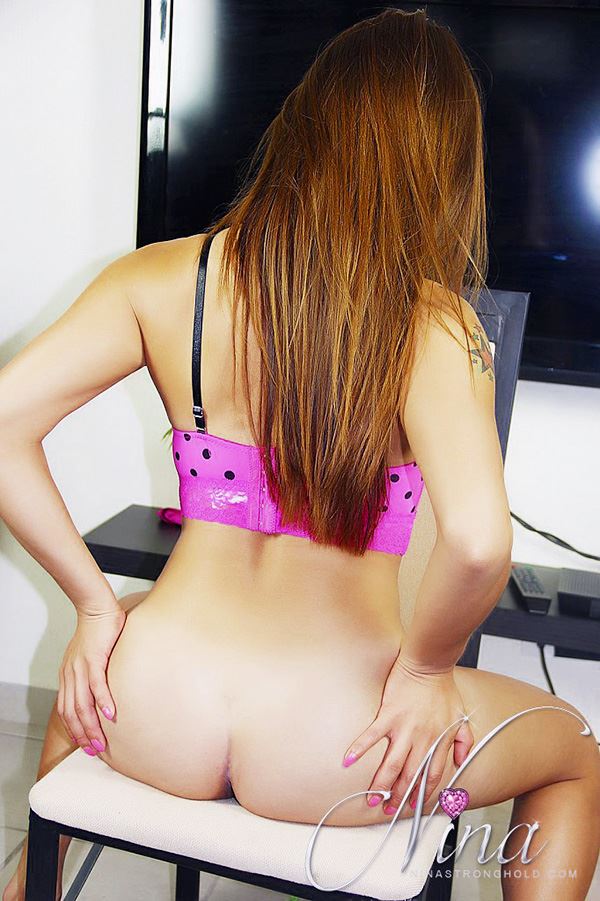 Click here to check out the rest of this photo set right now.
Also click here to check out the blog we have and see what other sets she has.