Short Transparent dress.
Hi guys! So I was invited out to a party the other day and told to dress sexy! Well I did not have anything that I liked to look of until Mike contacted me and said he was going to the same party as I was invited to. Well I let him know I needed something to wear and he got me this Short Transparent dress. I knew sexy slutty was the theme but wow. This was so hot that I got a hardon getting dressed. Yes my little cock actually got hard as I slipped the dress down and could see my cleavage so clear. I sent Mike a photo right away. He sent back a photo of my photo covered in CUM!!!
Check out the set that I made right away for you guys. I made my sister take some photos and a movie of me for you.
Click the image to see the movie and the rest of the photo set.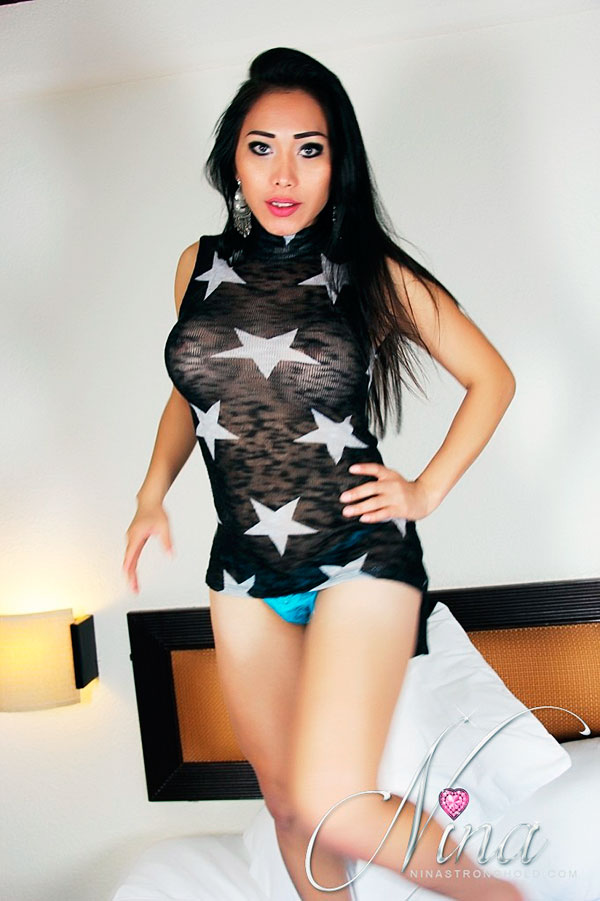 Yes hun those are my nipples you can clearly see in the photo. And hell yes I wore this to the party. You should have seen the Taxi driver when I got into the car. His eyes were huge and I am sure he rubbed his cock the entire time he was driving me.
Click now to see the rest of this photo set. Your going to love it.
Otherwise if you want to surf more samples of me, you can find some more hot Big Tits shots of me.