Ready for some hot spread legs and big tits? Yeah we all are so we found a hot one of Nina StrongHold to share with you. And you are going to love this.
Now any girl posing with spread legs is usually hot. When she has on panties to hide her cock that is also pretty damn hot. And as you can see in the image of Nina she is wearing her tukpanties so that her cock is pushed way down and back. She had those on because its the only way to hide her cock when wearing jeans.
But you do have to admit that her spread legs look quite tasty. Can you just imagine caressing them with your finger tips as you probe her panties with your tongue in an effort to get her cock hard?
And lets not forget to talk about those big tits. In this photo they look like round pillows moved into position in the front of her body. So tasty that you could lick and then fuck that cleavage. All while pinching her tight little nipples and then reaching back to take her cock in your hand as it stiffens.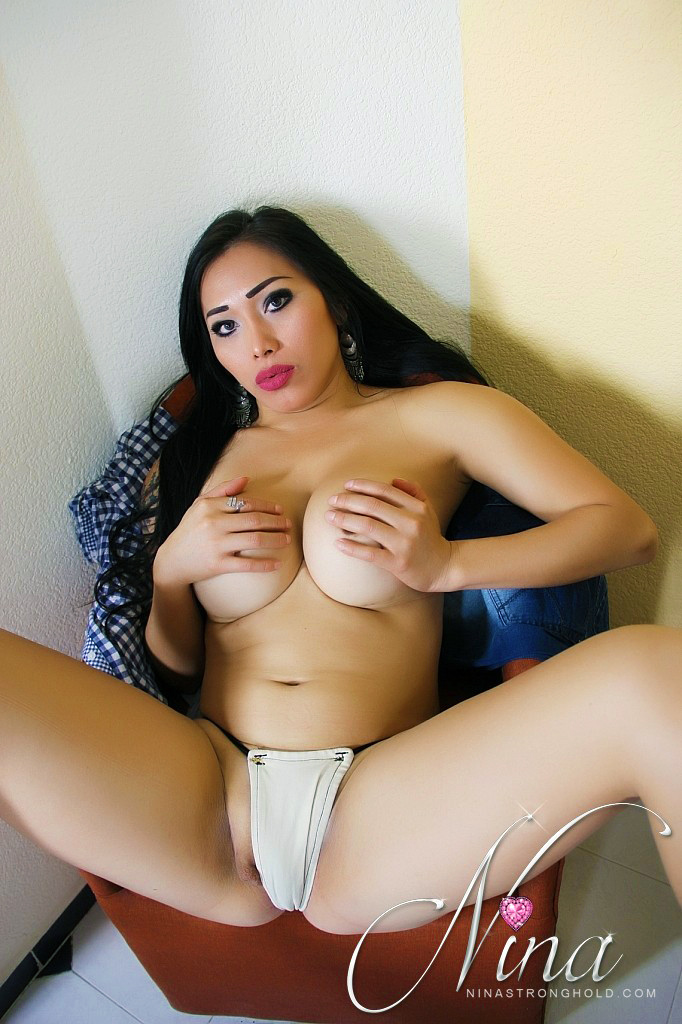 The truth is you have already realized that these spread legs and big tits are so inviting that you want to see more. So simply click on the image above or a text link. Nina is always waiting to meet you with her beautiful spread legs and big tits.