TGirl legs. Who loves to have them wrapped around you? Hi again guys. I spend a lot of time in the gym and I even teach a class of Zumba. Its a lot of fun. And because of all that exercise I have very strong legs. My TGirl legs look amazing in high heels as you can clearly see in the photos below. And my ass looks just as nice.
Check out more photos of me from this set in my members area. Hard legs, tight ass and High heels. Whats not to love.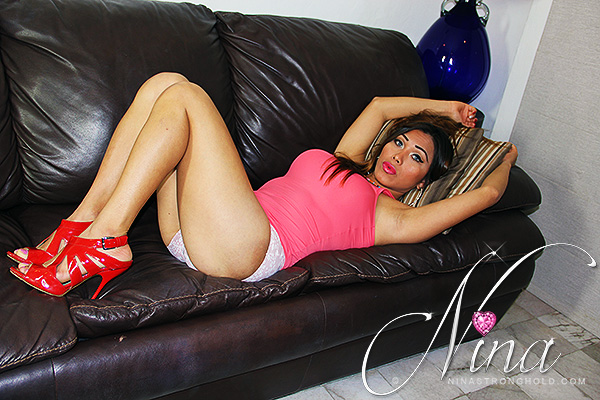 Right now its time for you to get your CC out and get your membership to my members area. And in this case. CC also means cock card. Without that you cant really fully enjoy getting off to my photos or movies.
Otherwise if you don't have a CC you can surf some free samples right here on this site.