Top down Tranny Cleavage!
What? Well that is what they told me to write. I made the guy explain it a couple of times but apparently this photo is called Top down Tranny Cleavage! Now honestly I dont think I am showing that much cleavage as my boobies are not really pushed together. But they do happen to look sexy the way they are standing up. Don't you think so ? Most of my fans and friends know I am always looking to do sexy poses and photos. And I simply adore sexy clothes. I do my best to WOW every time I go out. No matter in the day or night time.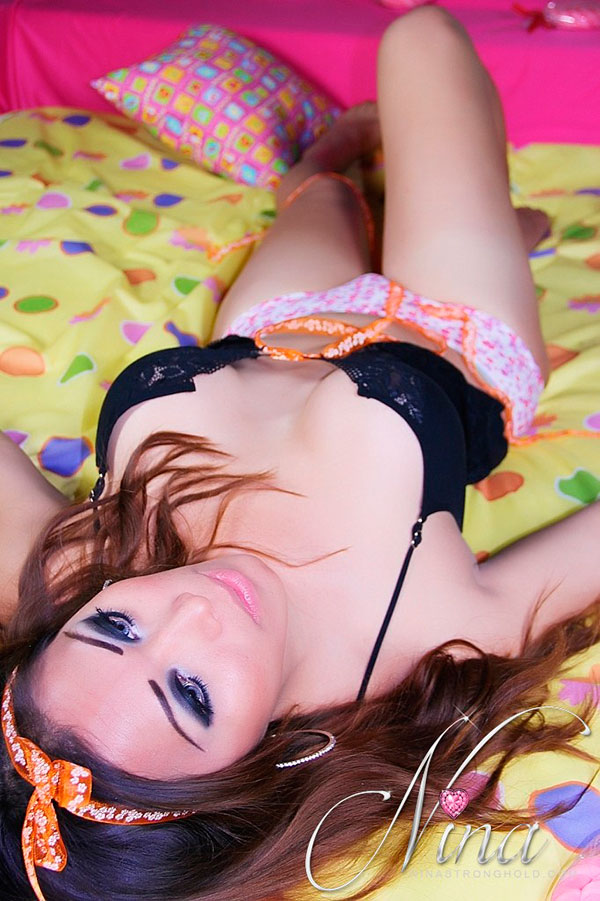 For those of you who are into big boobies. Let me know what you think of this shot. I found it sexy. In fact it kind of got me hard thinking of you climbing on top of me to titty fuck me! Is anyone here into that sort of thing? If so make some comments and tell me what you like!
Click right here to check out the tour of my website! Nina StrongHold Naked.
If you dont like this photo. Well be gentle in how you tell me please. But let me know.
Otherwise if you want to see other photos of me that you might enjoy more you can watch here. Nina StrongHold Masturbating!