When it comes down to hot girls. We all seem to love them no matter what they dress like. And we often love to see them with glasses. So take a few minutes to check out this Trans girl in glasses. This busty beauty in panties and glasses is none other than the Super star Trans girl Nina StrongHold!
For those of you who know Nina, she is a busty brunette trans with a big ass, as small cock. Nina is 100% passive and wants to be treated like a lady. So wine her, dine her and 69 her! Then once she is starting to heat up. Get behind her and slide your cock deep into her big tranny ass. Gently at first. Make sure to reach around and hold her tits. Pinch her nipples a little and kiss her neck. She will react by jamming her ass backwards onto your cock.
Click on the image below to see the rest of this photo set. Remember that there is also a video of Nina as this beautiful Trans girl in glasses.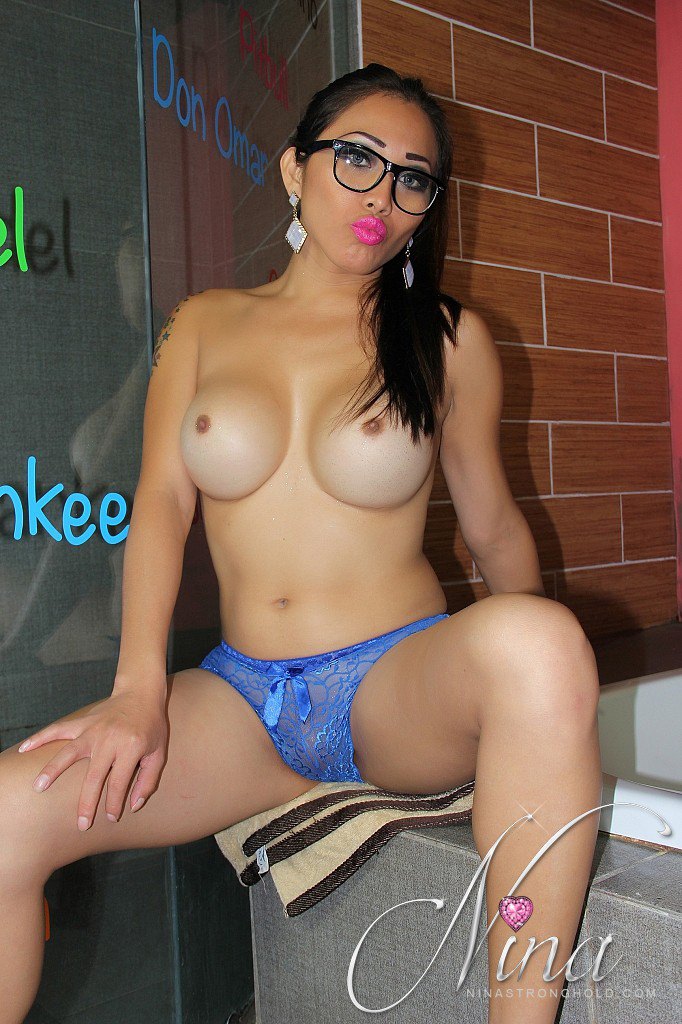 Did we also mention that she has on a beautiful set of panties that were a gift. Yeah. Her neighbor found a pair of her panties and kept them. She caught him sniffing them. As an apology Marco bought her this beautiful blue set.